Cookies remember the websites you visit and make browsing easier. This website uses cookies to maintain optimal operation, improve the user experience, and offer relevant services. Our cookies don't store your name, address, or payment information. You can disable cookies by adjusting your browser settings. Disabling cookies may cause our site to malfunction.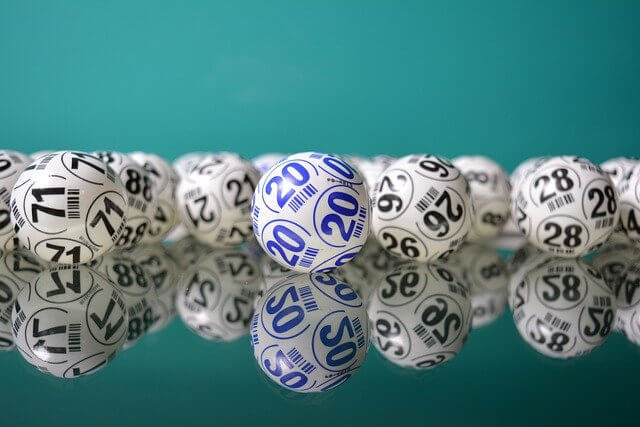 For more information about cookies and how they work, please visit: www.allaboutcookies.org.
Introduction
This Cookie Policy relates to the website https://www.njcasino.com/ and/or any sub-website and/or associated domains (and/or sub-domains) of https://www.njcasino.com/ (hereinafter referred to as the "Website" or "Site" owned by Game Lounge Limited). In this Cookie Policy, ("We", "Us", "Our", "Ourselves" and/or "Game Lounge") shall refer to Game Lounge Limited (C 53144) and You" and "Your" and "User" refer to an identified or identifiable natural person being the User of this Website and/or client of any of Game Lounge's services. Our full details, including contact details, can be read below. For more information about how We process Your Personal Data, please read Our Privacy Policy.
What is a cookie?
Cookies are transmitted to and stored on your computer, smartphone, or other device when you visit a website. Cookies are transmitted back to the originating website or another website that recognizes them. Cookies help websites recognize users' devices. This website uses cookies to maintain optimal operation, improve user experience, and offer relevant services. Our cookies don't store name, address, or payment information. We plan to utilize cookies to improve Our website's functioning and the end user's experience.
We classify Cookies in the following manner:
Essential Cookies: These are strictly necessary to ensure that the Site functions in Your everyday use of it or for Us to provide You with the service(s) You expect from Us. Cookies used for the sole purpose of carrying out or facilitating the transmission of a communication will also be considered as essential cookies. We do not require Your consent to use such essential cookies but You may still block or delete them.
Non-Essential Cookies: These are not required for the essential functioning of the Site, although they may greatly enhance Your experience of using Our Site. For example, non-essential cookies may be used for the following reasons:
Analysis:
We also use cookies to obtain statistical data about the manner in which the users utilise Our website. These cookies allow Us to recognise and count the number of users and track the manner in which they move around Our Website. By obtaining this data, We are able to improve the way Our website functions and creating a better experience for Our users.
Apart from the cookies We make use of Ourselves, various third-party cookies may also be stored on Your computer or mobile device, including Google Analytics https://analytics.google.com/. We strongly suggest that You read the cookie policies of any such third-party cookies. 
When pressing any link on Our website which redirects the user to third-party websites, it is important to note that this Cookie Policy will not cover how cookies are used on such website and the user should read the Cookie Policy provided by the third party website in question. This also applies to Our Master Privacy Policy.
Specific Cookies Used On This Website:
| COOKIE NAME | PURPOSE | PROVIDER | EXPIRY | TYPE |
| --- | --- | --- | --- | --- |
| Google Analytics | Google Analytics is a set of tools that collects and uses information for statistical research and for tracking and optimising online marketing. | Google | n/a | Statistics |
| Google Tag Manager | Deployment and Management of Marketing and Statistics Tags on the site. This tool allows us to deploy the tags and configure the triggers that allow us to gather necessary data (and custom variables) to be analysed in their natice platforms. It also allows us to edit without the need of custom configuration by developers. The GTM containers fire asynchronously – i.e. does not hinder the speed of the site. | Google | n/a | Essential |
| Xtremepush | Xtremepush is a multi-channel analytics and engagement marketplace that we use for analytics purposes, fill out web forms, enable web push notifications, and for marketing purposes. | Xtremepush | n/a | Marketing |
| Quantcast | Programmatic Marketing platform we use for Display advertising. Collects data for conversion statistics and Retargeting. | Quantcast | n/a | Marketing |
| Facebook | Social Media Marketing platform pixel we use to collect data for conversion statistics. | Facebook | n/a | Marketing |
| Google Adwords | PPC Marketing platform we use for Display advertising. Collects data for conversion statistics. | Google | n/a | Marketing |
Cookie Management:
Should the user wish to delete cookies already stored on his device or stop the cookies which keep track of browsing patterns on the website, the user may delete the existing cookies and/or modify the browser's privacy settings which will differ according to the browser being used. Please note that many of Our website's functions might not work properly should You disable cookies.
Frequently Asked Questions
In today's Internet, HTTP cookies are a necessity, but they also put your privacy at risk. HTTP cookies are an essential aspect of web browsing since they allow web designers to provide you with a more personalized and convenient website experience. Cookies are small text files that websites use to keep track of things like your logins, shopping cart contents, and more.
Security Concerns Invasion of Your Personal Space. When it comes to Internet cookies, privacy is the most important consideration for most people.... Cookie thievery is a crime. To combat Internet cookie fraud, criminals steal legal users' identities and use them to commit crimes against them.
 Personal information cannot be obtained from your computer via cookies. The only information stored in a cookie is the information that a website's server enters into it. The site that placed it there is the only one with access to it.