Why are gambling licenses so important?
A gambling license is an authorization from a regulator allowing an online casino to operate in their jurisdiction. It is also a stamp of approval showing that the casino has been vetted and will continue to be monitored by the regulator.
So, why are gambling licenses so important? Well, online casinos cannot operate legally in New Jersey without them. But the benefits transcend being able to access New Jersey's lucrative online casino market.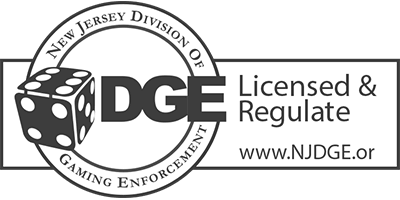 For instance, player safety is almost guaranteed when you play on regulated online casinos. These sites have mechanisms in place to protect your deposits, wagers, and overall gaming health.
That is why we focus exclusively on legit online casinos here at njcasino.com. Our reviews mention that the sites featured here are safe, and you have no reason to worry about what's happening behind the scenes.
---
Main Gambling licenses operating in New Jersey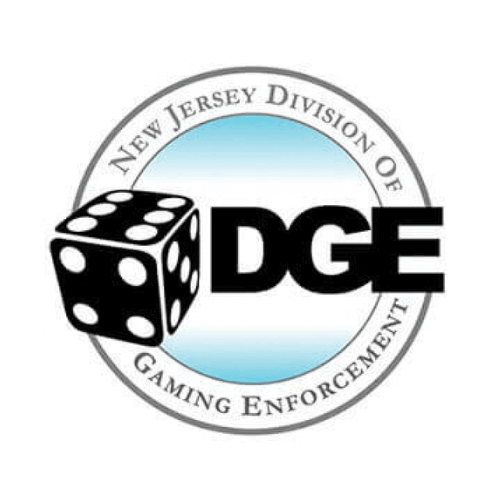 The Division of Gaming Enforcement monitors NJ online casinos to ensure they operate in line with the Casino Control Act. It also issues licenses to platforms wishing to operate within New Jersey state lines.
---
What are gambling commissions, and how do they operate?
The Division of Gaming Enforcement (DGE) is a law enforcement agency. It is the investigative component of the casino regulation system, enforcing the Casino Control Act.
So, how does the DGE operate?
It investigates the applications of casino and casino-related licenses. The agency issues reports and even challenges the merits of casino license applications in some cases.
The DGE also investigates casino crimes and audits slots, casino floor systems, and online casino establishments to ensure fairness.  
If you want to see the swiftness with which the DGE does its job, you can refer to the case where Caesars Casino was fined $50,000 for allowing employees to work without proper permission. BetMGM was also recently slapped with a $25,000 fine for taking bets on games featuring Golden State schools. 
---
How to get a gambling license?
You must file an application with the DGE to be considered for a gambling license. This application must contain details supporting your qualification for a gambling license, according to the DGE qualification criteria.
New Jersey gambling license applications and the requisite fee must be submitted to the DGE. The process is straightforward. You need only deliver two hard copies of the filling and a soft copy of the same to the DGE's offices in Atlantic City.
What are the criteria for casino licensure in NJ?
Financial background and resources – all applications must contain information and assurances proving the applicant's financial stability
Good character, honesty, and integrity – evidence that speaks to the applicant's character and integrity must be available. The DGE will accept information pertaining to financial affairs and criminal and arrest records. This information must cover at least 10 years from the date of application.
Business ability – The applicant must also prove they possess sufficient business ability to run and maintain an efficient online casino. A list of key casino employees must be provided, including their job responsibilities.
---
Can a casino operate without a license?
Yes, illegal offshore sites operate with no legit licenses. These platforms know they cannot match the requirements spelled out in the NJ qualification criteria and so settle for shady credentials from overseas jurisdictions.
You must stay away from sites that don't have a DGE gambling license. If you ignore this advice and still try them out, just know you are in the wild west, all bets are off, and there are no guarantees.
What are Blacklisted casinos?
Blacklisted casinos are much more than just online platforms that operate in NJ without a DGE gambling license.
Blacklisted casinos are sites that have been identified as being engaged in unfair practices. Some are just quick scams to swing the house edge further in their favor, and others are downright illegal. 
You must stay away from these platforms and stick to the regulated casinos found on our website. 
---
Conclusion
Gambling licenses have a two-pronged function. For casinos, they are a stamp of quality, a proof, so players know that they mean business. For players, gambling licenses show that a site is safe and can be trusted.
It wouldn't be beneficial for illegal offshore casinos to go for gambling licenses. Despite the non-refundable application fees, these sites simply lack the resources and human capital to cut it at this level. So why bother wasting your time on them?
We have a long list of regulated NJ sites here. These casinos are frequently audited to ensure they are following best practices. You can also claim generous bonuses to try out games and see if they work for you.
Frequently Asked Questions
All players must be at least 21 years old to bet, or even to receive an account with a legal online casino in New Jersey. Legality is usually established by providing the last four digits of your Social Security number. This is used only to confirm your identity.
VPNs are Virtual Private Networks. They allow you to set up an IP address in a place where you are not physically located. You might be wondering, "Can I set up a VPN in New Jersey and play from another state?" The answer is, yes...if you want to get barred from the casino for life. While casinos might not be able to trace a VPN back to your physical address, they are able to tell when you're using a VPN. Casinos will be fined heavily if they allow someone to place bets while they're not in the state, so they do not take kindly to a false representation of your location. You may be barred from a legal online casino if caught using a VPN. But you can play from a smartphone, tablet, or computer from anywhere in the state.
An NJ casino gambling license applicant must pay a non-refundable application fee of $100,000. If your application is successful, this money will be added to the total registration fee.
NJ gambling licenses are renewed annually.
You must file an application with the DGE. This application must provide the DGE with sufficient evidence of your ability to foot the financial burden of an online casino. You will also need to provide information on your integrity, honesty, and ability to run an online casino business.
A gambling license is an authorization by the DGE that allows an online casino to operate in NJ. It is only granted after the regulator is convinced you meet the requirements of the qualification criteria.