All About Poker Variants, RTPs and Rules
As the pool of options widens, picking the best game for you can be confusing. An easy way to narrow your options is by choosing games with high RTPs. Providers sometimes provide the estimated returns for each game, so you can easily compare and pick the most elevated.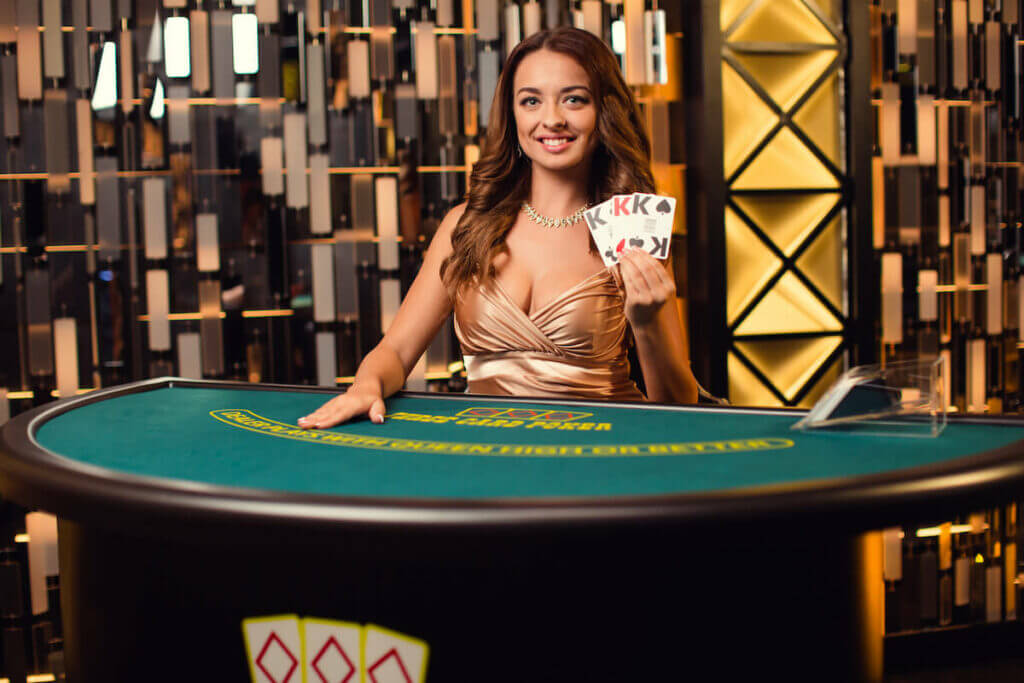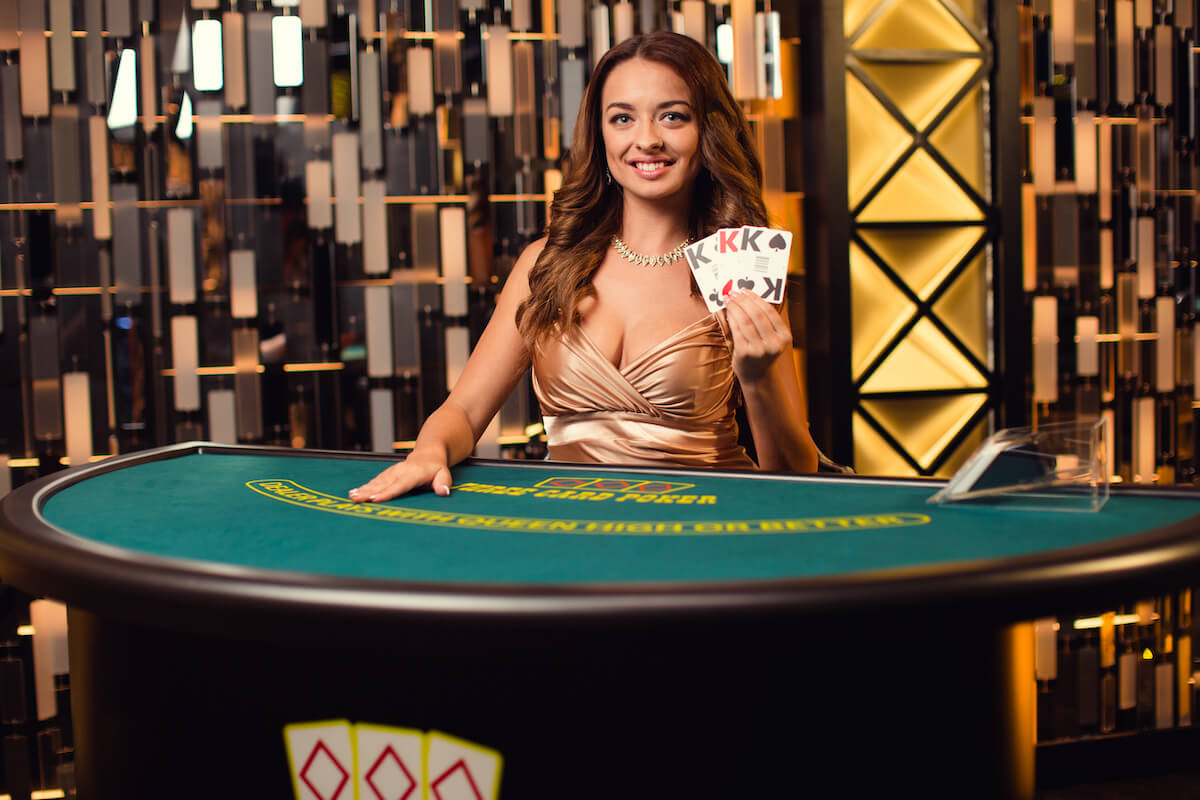 However, it's important to note that usually, only virtual Poker uses RTP – live dealer poker games tend to incorporate house edge.
The rules in each variant can also be a good comparison tool. As a beginner or intermediate player, you don't have to trouble yourself with the cumbersome rules in Omaha Hi, while you can play through Five Card Draw with less effort.
| Variation Name | RTP | Special features |
| --- | --- | --- |
| Texas Hold 'em | 98.10% | AA side bet wins pay 100:1 for a Royal Flush with a pair of Aces |
| Omaha Hi Poker | 96.37% | The highest and lowest hands split the pot value |
| Seven Card Stud Poker | Not listed | There are no shared cards |
| Razz Poker | Not listed | The lowest hand wins |
| Chinese Poker | Not listed | Three sets of hands determine the winner |
| Badugi Poker | Not listed | Players can discard up to four cards |
| Five Card Draw Poker | Not listed | Players can see each other's cards |
Texas Hold 'em
It's the most popular poker version that you'll find in online casinos. Poker tournaments also prefer this version owing to its popularity. Players receive two face-up cards in their respective holes to kick off this game.
The dealer then reveals the five face-up cards at the centre of the table. The centre cards are also known as community cards. The player's objective in this game is to have a perfect five-card hand.
Seven Card Stud Poker
A Seven Card Stud Poker table can sit between two to eight players. As the name suggests, this poker variant kicks off with seven cards. The first four cards are dealt face up while the remaining three are dealt facing down.
There are no shared cards in Seven Card Stud Poker. After receiving all cards, players have come up with the best five-card hand. A royal flush carries the day in this version.
Omaha Hi Poker
Omaha Hi poker gameplay is almost similar to Texas Hold 'em. To begin the game, players receive four hole cards each. The dealer also places five community cards and instantly exposes their values. The game then kicks off its four betting rounds.
In the end, the player with the best five-card hand takes the prize. To build a hand, you must utilize three community cards and three hole cards.
Razz Poker
Like most stud poker variants, this game begins with players receiving two cards face down and one look up. The player with the highest face-up card determines the bet to carry forward with their play.
The next round kicks off with the remaining plates receiving a face-up card. In this round, the player with the lowest ranking hand of exposed cards succeeds. It's important to note that players can't change already dealt cards.
Chinese Poker
Among the different types of Poker, the Chinese version deviates the most. A table accommodates four players but can make room for two additional players. Each player then receives thirteen cards to begin the game. The players must split the cards into sets of five and three in order of strength. The collection of three comprises the weakest cards.
The winning outcomes are also different. Each hand is checked independently, and the player with the best set takes one wagering point from the rest. If a player wins in all three groups, they are announced as the outright winner of the game. Due to its gameplay, you can score some points in the hands.
Badugi Poker
This is a fast-rising variant among five-card poker versions. Its complex game style may be why experienced players seem to favour it. The game starts with players putting forward big and small blinds, respectively.
The players then receive four cards each. The player on the left of the big blind kicks off the betting rounds by raising, calling or folding. The rest then join in the subsequent games and can discard up to four cards. At the end of the showdown, the player with the lowest hand wins.
Five Card Draw Poker
This is one of the most accessible poker variants to master from its straightforward gameplay. The game starts with players placing small and big blinds. The dealer then gives five cards to all players. The player to the left of the big blind starts the action. The betting rounds proceed like Hold 'em until a player achieves the most delicate hand, a Royal Flush preferably.
---
Which is the Best Poker Variation?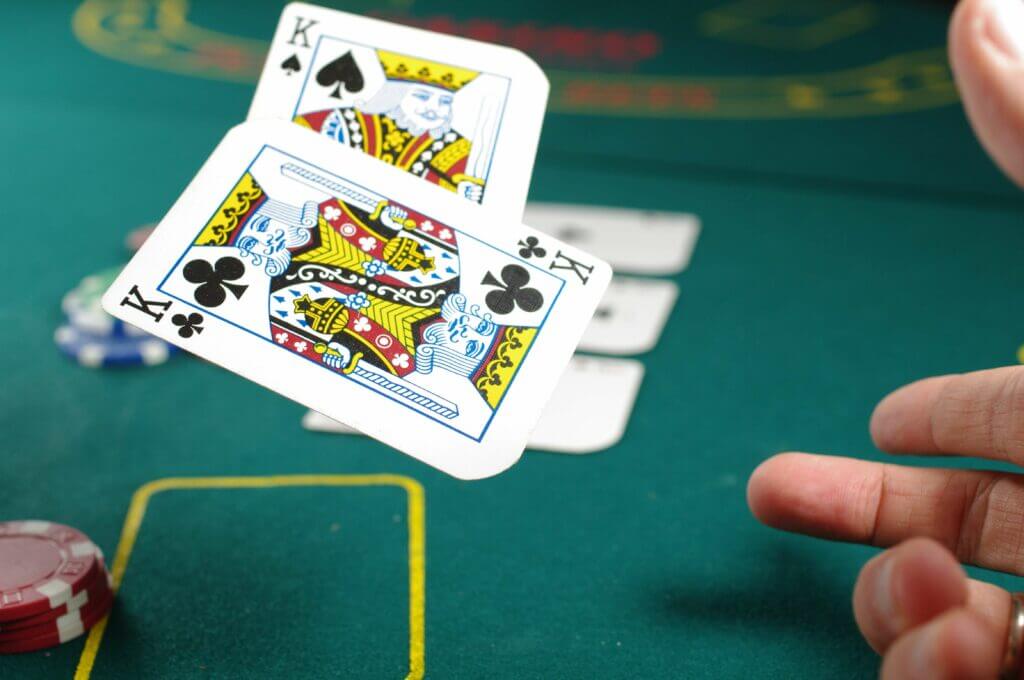 The odds matter a lot when picking a variant. In Poker, odds relate to the chances of getting sure hands, e.g.; there's a 1 in 30,940 chance of getting a royal flush in Casino Hold 'em.
Games with higher odds are more fun, although they carry higher risks. The odds also influence the payouts along with the bets.
Your strategies will also help you choose the most suitable poker variation. Complex games often require more than one strategy, while in straightforward games, you can sail through with simple playing styles.
Best poker variations for payouts
Different types of poker games have varying payouts depending on their odds. Some variants have jackpot draws which can significantly boost your winnings. The house edge also affects your winnings in poker games.
Poker variants with the lowest house edge
Three Card Poker – this version typically has a house edge of around 1.5%.
Caribbean Stud Poker – has a house edge of around 5%.
Video poker – has a house edge between 0.5% to 5% depending on the provider.
Poker variants that payout the most
Jacks or Better – is a standard video poker variant with attractive payouts.
Tens or Better – is quite similar to video poker but requires players to have a pair of tens before getting wins which raises its odds.
Pick them Poker – a straightforward poker version with only two players' choices. All the same, it has great odds and attractive payouts.
Best poker versions for all players
You can play many poker variations at the tables or against RNG algorithms. To pick the most suitable version, you must consider some factors. Poker rules differ with each performance, with some having simple practices and others being more complex. As a beginner or intermediate player, poker variations with simple rules are great options as you can follow the game easily.
The best poker variants for beginners
When you're new to Poker, you have better chances in the following variants.
No Limit Hold 'em
This is a version of Texas Hold 'em that has no betting limits. It's wildly popular and can be found in most poker rooms. If you're lucky, you can simultaneously put your chips in the pot. This results in huge wins if you're lucky. Additionally, many casino sites have published guides about this game, making it easy to study.
Five Card Draw Poker
This game involves only one drawing round, making it easy to follow and understand. It's also fast-paced so you can play many hands simultaneously.
Omaha Hi
Its style mirrors Texas Hold 'em with only slight modifications. You can easily apply the rules and strategies of Hold 'em in this game.
Poker variants for advanced players
When you're pretty versed with Poker, you'll find the variants below interesting to try out.
Seven Card Stud
You receive an individual poker hand in this game and still have the chance to see what four of your opponents have. If you have mastered exploitative pay, it comes in handy here.
Razz
This version has relaxed play, so you'll have enough time to calculate your odds before making bets. In Razz, you can also gain a more significant edge when you track your cards effectively.
2 -7 Triple Draw
In this lowball game, you can profit from aggressive play. This variant has a lot of room to bluff and plays mind games.
---
Poker Variations to Avoid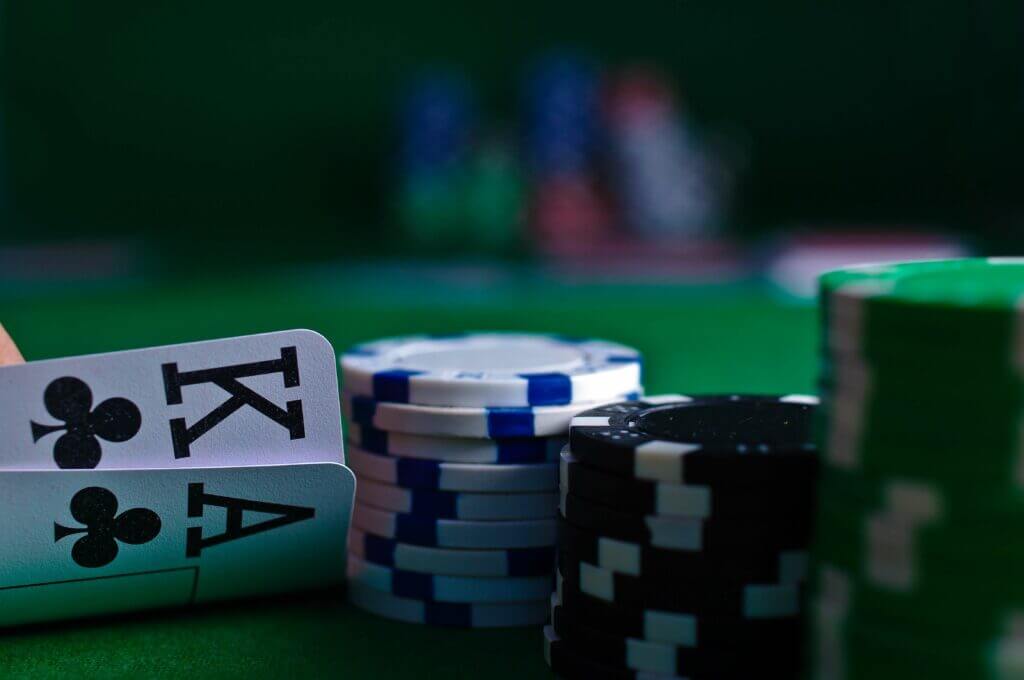 Some game versions don't come easily to a newbie or an experienced poker player. In some instances, the gameplay may be easy, but other factors such as the house edge and odds make them unappealing. In our opinion, it's best to keep off the following variants.
Chinese Poker
Learning effective strategies to win this game takes a lot of effort. Distributing your cards into three hands leaves too much room for luck. When you're dealt poor cards, it's hard to make suitable matches.
Pineapple Poker
In this variant, the extra hole at the beginning translates into more players having viable hands. Due to this, you'll be competing to participate, leaving you susceptible to playing with weaker hands.
Horse Poker
The first drawback is that this game is mainly unplayed, so you'll have to look hard for a table. When you get a table, you'll play several variants. This means you have to apply multiple strategies to stay afloat.
Omaha 8 Or Better
You need the highest hand in the draw to have a shot at the high pot in this variant. On the other hand, winning the low jackpot requires the lowest hand in the interest. It can be confusing to keep up with these rules.
Frequently Asked Questions
Chinese Poker. In this variant, you arrange your 13 cards in the strongest to the weakest sets. There are no extra hole cards and community cards to worry about. Due to this, luck plays a big role in the outcomes.
Texas Hold 'em is the most played poker version in NJ live dealer casinos
It's hard to give an exact figure of poker variants in the market. Gaming developers produce more variations frequently. However, most variants stem from three major classifications: community card poker, stud poker, and draw poker.