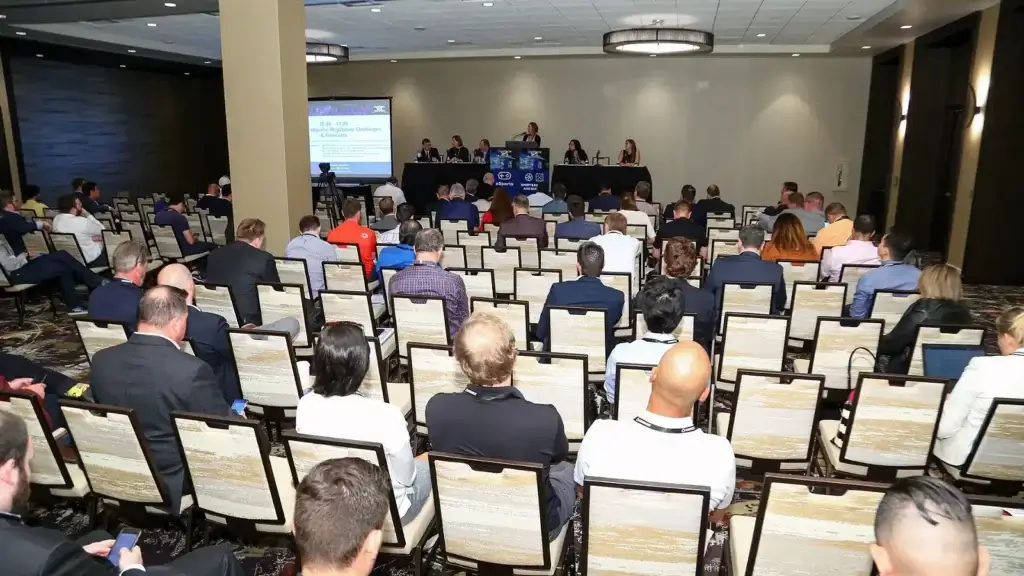 The East Coast has been graced with its first Casino Esports Conference, at Stockton University, Atlantic City – Kicking off with the ribbon-cutting ceremony of the Esports Innovation Center at Stockton and following the already established format of the annual CEC Las Vegas.
"I think South Jersey needs esports and esports needs South Jersey," stated the producer and CEO of the CEC, Ari Fox. "it's an issue of, how do you build that infrastructure? You start on the business-to-business side by educating entertainment venues and places where people congregate to enjoy competition."
As esports continues to grow, set to generate over $1 billion in global revenue this year, the conference is called to tackle a number of issues, from how casinos to competitive esports, and it's future in Atlantic City.
"We want to help define and craft a casino strategy where they can take advantage of this growing boom of esports, both with events that come into Atlantic City, as well as potential wagering opportunities," Weilgus said. "Those opportunities could be people betting on professional esports, or on a peer-to-peer model where they can offer an experience-based platform, like playing (NFL video game) Madden."
The two day event ook place as follows:
Day one (October 18):
10:00 AM – State of Esports: The current state of esports on all levels and how it relates to the wagering and gambling industries. The current and future of the high school, college, and amateur esports
11:00 AM – Wagering & Esports: Wagering and esports in the Northeast. What are the current tools for bookmakers in the space and how are they used? Peer to Peer / Current laws and regulations
12:00 PM – What's Legal: The State of NJ and its position on the future of Esports from a regulatory perspective and how the state will protect younger players with responsible gaming in mind.
12:45 PM – Keynote ~ Tim Sullivan, CEO of the New Jersey Economic Development Authority
1:15 PM – Lunch Ribbon-cutting Ceremony, located on the Boardwalk 3705, Atlantic City NJ
2:15 PM – Atlantic City's Esport Future: How does Atlantic City and the surrounding area see the future of esports?
3:15 PM – Events and Tournaments: Esports Events and Competitive Esports Wagering. Two very different concepts that are often confused. What are the differences, how can casinos monetize these concepts, and what are the regulatory concerns?
4:00 PM – Investment in Esports – Concept to Launch: Investment in esports and skill-based games for the gambling industry. What are the regulatory challenges? The importance of technical compliance
Day two (October 19):
10:00 AM – College Esports: College esports, can this be the future of the NCAA or the ECAC Colleges? What curriculum are they building for the esports industry?
11:00 AM – Marketing, Wagering & Esports: Integration of esports and gambling/wagering from a marketing perspective
1:00 PM – Starting your program: Esports/Video Gaming events and why they are important for the future of Atlantic City and other destinations.
2:00 PM – Closing Remarks: Andrew Weilgus, Director, Esports Innovation Center, Stockton University. The Esports Innovation Center – Its mission and plan for the future and closing remarks