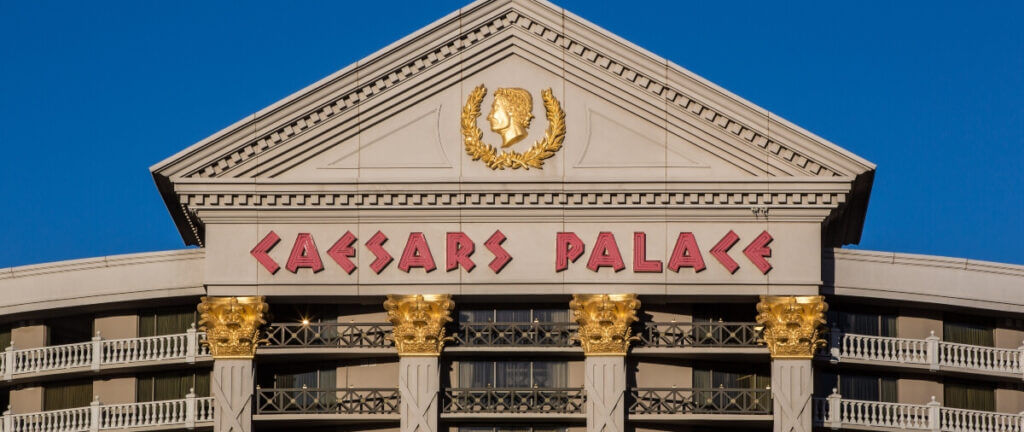 The week before last, Caesars Entertainment took to the internet to announce their partnership with SL Green Realty Corp. in redeveloping a Time Square site into "a premiere entertainment and gaming destination."
The perspective address is 1515 Broadway.
Since the internet is currently free of Caesars Palace Times Square renders, there's a lot up in the air. Las Vegas' location is a Colosseum. The New York location plans include a Broadway theater for "The Lion King."
Most of all, Caesars Rewards recipients can take the points they earned in Atlantic City, New Jersey to spend them in New York City.
In fact, before dig into how a Caesers in NYC would impact Atlantic City, here's a closer look at the plans.
100% privately funded, Tom Reeg, CEO of Caesars Entertainment, commented on how this "five-star project will meet and exceed New Yorkers' expectations."
"Caesars is thrilled to partner with SL Green in connection with a five-star project that will meet and exceed New Yorkers' expectations for world-class entertainment, immediately enhancing New York City's tourism engine and elevating this one-of-a-kind global destination to new heights," Reeg said. "As one of the largest mobile sportsbooks in New York, Caesars is passionate about New York itself."
Plans include a massive Caesars Sportsbook retail outlet.
CEO of SL Green, Marc Holliday, talked about how Times Square "offers the best location for a new resort casino."
"Times Square is the center of the entertainment universe. Because we are proposing a renovation, once the license is issued, we can open quicker than other facilities, which require entirely new construction, changes in law, and will be disruptive to their local communities," Holliday said.
The specifics aren't yet outlined but there are already 5 other big names looking to make their mark in the NYC market, including:
They're competing for three potential licenses. The three winners will have their buildings established by the Gaming Facility Location Board.
Could Caesers' New Times Square Location Drain Atlantic City Traffic?
Commuting to Times Square, for many New Jersey dwellers, is much quicker than travelling to Caesars Atlantic City. This is likely to make Times Square a prime destination for some Garden State gamblers. Tropicana Atlantic City, Harrah's Resort and Caesars AC would become weekend get aways for dinner at Gordon Ramsay's Hell's Kitchen.
Even Pennsylvania's casino scene impacted Atlantic City. Large gambling establishments just on the other side of the Hudson River would have a much greater impact, especially if the likes of Caesars, MGM and Hard Rock land licenses.

Nevertheless, more states legalising gambling will always amount to a net positive for the industry, and keep money flowing in both remote and bustling locations.