Play+ Card – Is It a Secure Payment Method?
The Play+ casino card is a US-based payment method, but does that mean it's secure? An established and secure payment method is crucial since you're transferring your funds and connecting the method to your bank account or credit card. I made it my mission to find out in this Play+ review whether the payment method is secure and safe.
Which are the Top Five Online Casinos Accepting Play+?
While investigating online casinos accepting Play+, I identified five of the best Play+ casinos available to NJ players.
Why Is a Play+ Card Suitable for Online Casinos?
When I researched for my Play+ review, I found that Play+ was first established for the specific purpose of helping US casino players fund their online accounts. It's a casino card linked to a specific casino that you can use to deposit and withdraw. There are over 60 partnered US-regulated safe Play+ casinos, making it one of the best iGaming payment methods in the US.
Is it Safe to Pay at a Play+ Casino?
Sightline Payments is a US company providing Play+ casino card services. The popular payment method holds your funds in an FDIC-insured bank account for safekeeping. Safe Play+ casinos also ensure your safety with SSL encryption and KYC verification and comply with GDPR. 
The casino's legal terms are located in the website's footer and will explain the rules and regulations you must comply with. However, rest assured that I thoroughly investigate new Play+ casinos and recommend only trustworthy sites.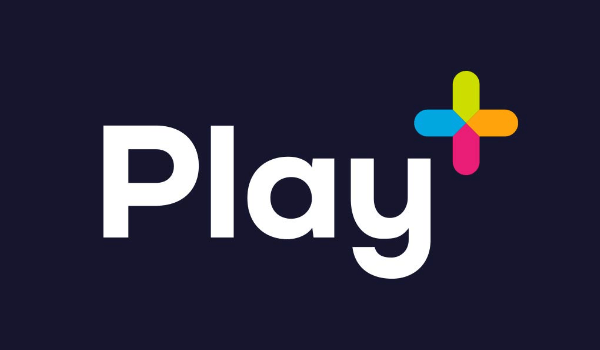 How Can I Use a Play+ Casino?
As Play+ casino cards are mainly used for iGaming transactions, you probably don't have prior experience with this method if you're a new user. As such, I examined how you can use this method at online casinos accepting Play+ and the fees you might look at when using this card.
Play+ Casino Fees on Deposits and Withdrawals
One of the significant aspects of the best Play+ casinos is that it's free to use, with no fees for deposits or withdrawals. Most online casinos accepting Play+ don't charge any fees for Play+ casino transactions, and the payment processor also doesn't charge fees. The only time you're looking at a fee is if you use your card to withdraw at an ATM or load your card using an eCheck or bank card.
Steps for Depositing and Withdrawing at a Play+ Casino
Using a Play+ casino card is pretty straightforward, and you can sign up using your online casino account. In my Play+ review, I looked at registering and making a deposit or withdrawing at safe Play+ casinos.
Log into one of the best Play+ casinos with which you've created an account.
Access the deposit tab through the cashier section and select Play+ casino card to create your account.
Verify your address and identity to enroll in the program and start your deposit.
If you're making a withdrawal, ignore steps two and three and directly head to the withdrawal section in your cashier.
Enter the amount you want to deposit or withdraw from your Play+ casino account.
Your card is now registered, so complete the transaction to deposit funds or withdraw winnings from your Play+ casino account.
Are There Pros and Cons to the Best Play+ Casinos?
Like with all established and new Play+ casinos, you'll have pros and cons to using this method.
| Pros | Cons |
| --- | --- |
| Widely accepted at NJ-regulated casinos | Requires a unique Play+ casino account for each casino |
| Extremely secure payment method | Limits are lower than some other methods |
| Created with iGaming transactions in mind | |
| The brand is partnered with Mastercard | |
Play+ Card vs. Other Payment Methods
When I conducted my Play+ review, I found that safe Play+ casinos offer many benefits, even when considering it's not as widely available as other payment methods. This method has one of the fastest withdrawal speeds, with some casinos offering payouts within six hours. You can also use this card at any ATM or paypoint that accepts Discover cards.
Compared to other payment methods like cards or online banking, a Play+ casino has lower fees, with no fees for iGaming transactions. However, unlike other payment methods where you need one account with the payment processor for all casinos, a Play+ casino account is only valid for the specific casino you signed on with when registering.
| Features | Play+ | MasterCard | PayPal | Bitcoin |
| --- | --- | --- | --- | --- |
| Linked to Casino | Yes | No | No | No |
| ATM Withdrawal | Yes | Yes | No | No |
| No to Low Fees | Yes | No | Yes | Yes |
| Linked Physical Card | Yes | Yes | Yes, with Mastercard | No |
| Fast Deposit and Withdrawals | Yes | No | Yes | Yes |
| Secure Transactions | Yes | Yes | Yes | Yes |
| Customer Support | Phone Lines | Within 24 hours | Within 24 hours | Knowledge Base |
What Do I Do if I Encounter Issues at New Play+ Casinos?
While safe Play+ casinos are a great option, it's not always smooth sailing when using this method. In my Play+ review, I examined solutions to some of the issues you might encounter.
I can't use my Play+ casino card at new Play+ casinos:
Unfortunately, you need to create a new account for every casino you're registered with, as it's only valid for a specific casino.
I can't withdraw my winnings:
Check that your winnings fall within the established limits, generally a daily limit of $2,000, a weekly limit of $4,500, and a monthly limit of $10,000.
I can't verify my Play+ casino card:
Your registered address needs to be the same one you used when registering at the casino. Contact customer support for assistance if you still can't verify your account.
What Factors Do I Need to Consider Before Choosing a Play+ Casino?
Before choosing one of the best Play+ casinos, I identified some factors you should consider in my Play+ review.
Confirm that you can withdraw using this method, though it's scarce that it's not allowed.
Double-check that you can claim bonuses after making a deposit.
See whether the Play+ casino charges any fees on a deposit or withdrawal.
Why  Play+ Casino is the Best Option
During my Play+ review, I examined the features of this payment method and how you can use it at online casinos. I found that it's a highly safe payment method, with minimal fees and some of the fastest withdrawal times.
While it's limited to a specific casino, you can create multiple accounts with other casinos if needed. Online casinos accepting Play+ are one of the best and most secure options if you're playing at NJ casinos.
Frequently Asked Questions
You need to be a registered player at a US casino and can enroll through the cashier Play+ option.
You can use your bank card or account to fund your account or cash at the casino cash cage.
No, your Play+ casino card is unique to a particular casino, and you'll need a new card for another NJ casino.
You can use your card at any ATM or paypoint that accepts Discover, making it possible to withdraw cash or pay for products at affiliated establishments.