Where to play the best American roulette online?
American Roulette is designed by different vendors, available with different betting limits, and playable in most NJ casinos.
As such, it's essential that you know some of the best games around and plays them in the best casino. Some casinos are better than the rest thanks to their reputation and bonuses, so deciding where to play is equally important. Here's our list of the top NJ casinos where you can play American Roulette:
---
Master the Rules & Odds of American Roulette
The key to becoming successful in American Roulette is a solid grasp of its rules, odds, and payouts. By learning these things, you can better plan out your strategy on how to bet and manage the risks.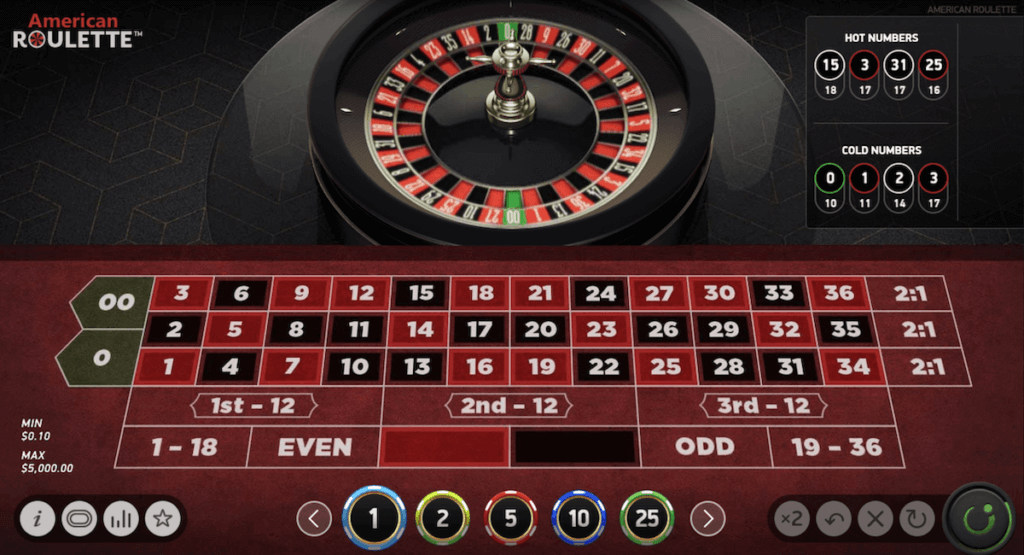 The Objective
In American Roulette, you are betting on the results of the random spin of the wheel. So, for example, if you bet that "red" is the color that comes out and you are correct, you collect a payout. Now, the payout you'll get depends on your bet. It's crucial that you also review the specific payouts for different types of bets.
---
Types of bets in American Roulette
The primary difference between American and European roulette lies only in the layout but not in terms of bets to play. Both the American and European variants share the same types of bets: the Inside Bets and Outside Bets.
Inside bets for American Roulette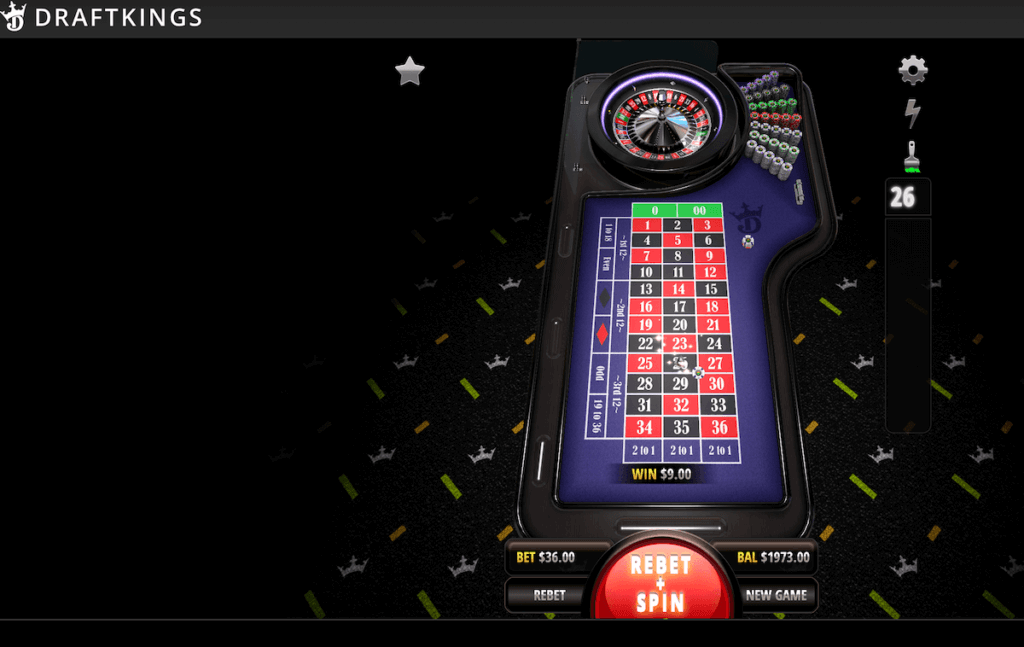 Inside bets are those you can find inside the American roulette table betting layout. These roulette bets have lower odds of winning, but they offer bigger payouts. Here's a look at the popular examples of inside bets for roulette and their short descriptions:
Straight-up It's a bet on a single number and pays 35:1.
Split. In this roulette bet, you are wagering on two numbers, say 1 and 2, and it pays 17:1.
Street. A street is a wager on three numbers, and it pays 11:1.
Corner. A corner bet covers four numbers on the board and pays 8:1.
Outside bets in American Roulette
Compared to inside bets, the outside bets can appear more frequently, but they pay less. Check out the popular outside bets you can play in your favorite NJ online casino.
Red/Black. You are betting that the result is red or black and it pays 1:1.
odd/even. You are betting that the outcome is odd or even and it pays 1:1.
High/Low. In roulette, "high" means any number between 19-and 36, and "low" refers to a number between 1-and 18.
Column. You are betting on 12 numbers in a column, covering a third of the wheel.
Dozen. You are also betting on a dozen numbers arranged in three boxes- the first 12, the second 12, and the last 12.
Other types of bets
There are other exciting American Roulette bets that you can place in the game that do not fall into either the inside or outside bets.
Basket Bet. It's also called the five-number bet and includes '0', '00', '1', '2' and '3'.
Neighbor Bet. In American Roulette, it's a 5-chip bet that covers a specific number and two more numbers to the left and right of the wheel.
Special Bets. These are bets you can only play on some specific American Roulette games from top vendors.
---
RTP, Payouts and House edge in American Roulette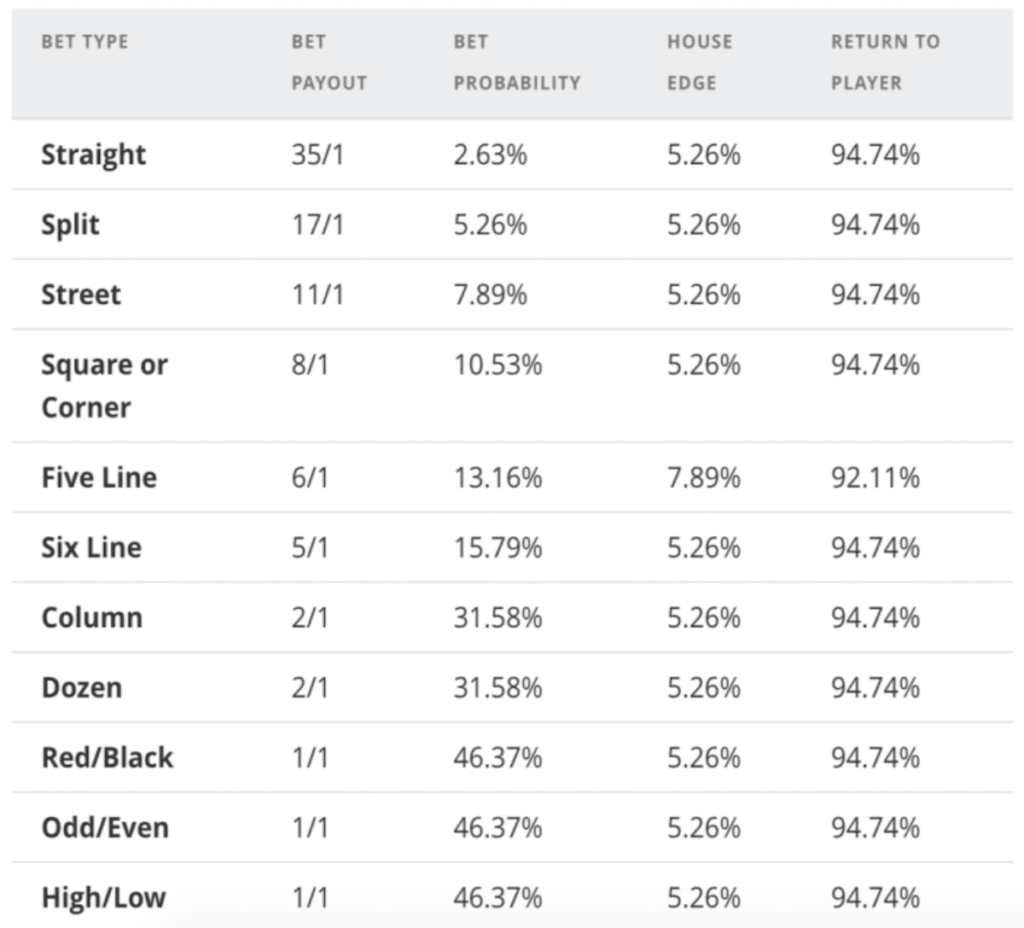 You can use the table above to check the different types of American Roulette bets and their odds and theoretical Return to Player (RTP) percentages.
RTP in American Roulette
American Roulette offers an RTP of 94.74%, slightly lower than European Roulette.
Payouts in American Roulette
When you play American Roulette, you can collect different payouts depending on the types of bets you place. Payouts for inside bets are better, but they appear less frequently.
For example, a winning wager on a straight bet pays 35:1, the highest among all bets. You have even-money bets for outside bets that appear frequently but offer lower payouts. For example, a winning bet on "red" pays you 1:1.
House Edge in American Roulette
American Roulette boasts a 5.25% house edge due to the addition of an extra pocket for '00'.
---
American Roulette vs. other Roulette Variants
You can fully appreciate the American Roulette game by comparing it with other popular roulette variants.
| | American Roulette | European Roulette | French Roulette |
| --- | --- | --- | --- |
| Layout | 38 pockets(0-36 + 00) | 37 pockets(0-36) | 37 pockets(0-36) |
| Bets | Straight-up, Split, Street, Corner, Odd/Even, High/Low, Red/Black, Five Line, Special Bets | Straight-up, Split, Street, Corner, Odd/Even, High/Low, Red/Black | Straight-up, Split, Street, Corner, Odd/Even, High/Low, Red/Black, Announced bets such as Voisins du Zero, Le Tiers du Cylinder, Jue Zero, Orphelins and Finales |
| RTP | 94.76% | 97.30% | 97.30% |
Difference between American and European roulette
The difference between American and European roulette lies in the wheel's layout. In the American variant, you have 38 numbers you can bet on, and the last pocket is the green '00'.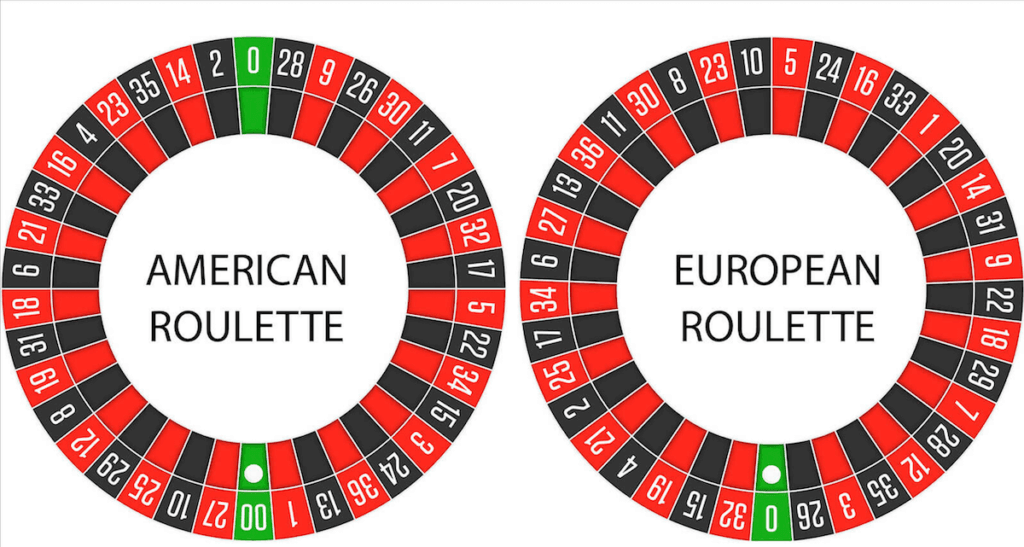 This modification to the American roulette wheel layout resulted from the need of some US casino operators to come up with a game with a higher house edge.
Difference between American and French Roulette
When playing at NJ casinos, you will also find slight differences between the American and French Roulette versions.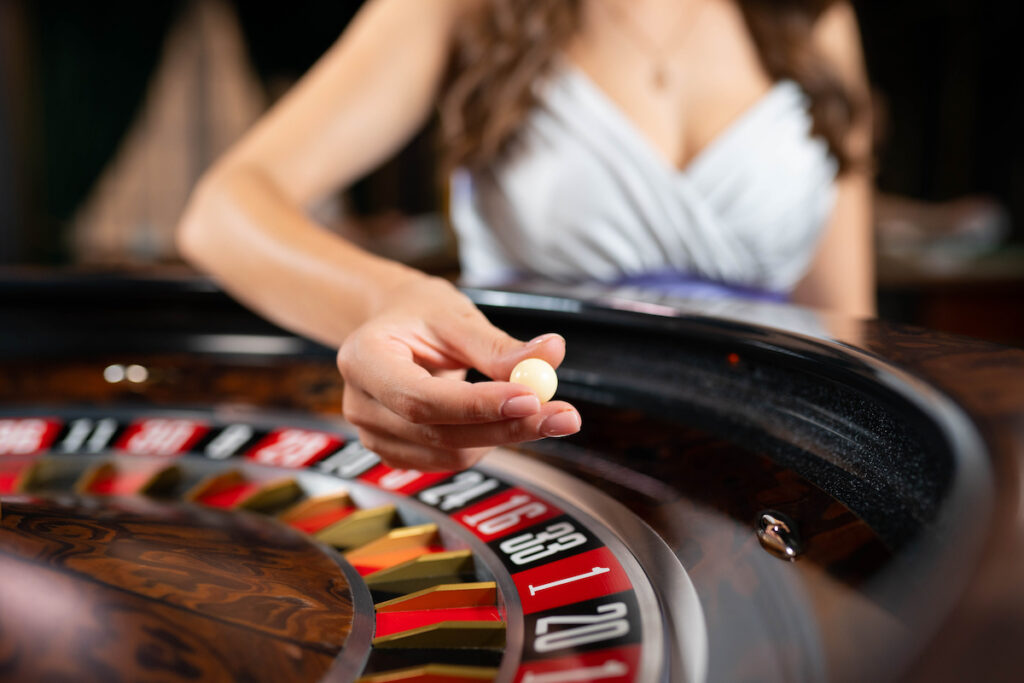 The critical difference between the American and the French versions is using two special rules called the 'En Prison and 'La Partage'.
These rules apply to even-money bets that offer a 1:1 payout. In the "En Prison" rule, the wager remains if the ball lands on the green zero. Instead, your money stays for another spin, and if you win, you get back the stake. With the "La Partage" rule, you get half of your money if the ball appears on the green zero.
---
How to play American Roulette – Breakdown of around
Now that you're aware of the basics of American Roulette online, then you're ready to play in real money mode.
Log in to your account to start playing. Make sure you have funded your account before you start.
Visit the casino's Games Lobby, browse its offerings, and pick an American Roulette game from the list.
Decide on the bet you want to play. You click on a casino token representing a value before clicking on a specific section on the virtual table.
The croupier then announces 'No More Bets' which means the system will no longer accept bets.
The croupier then throws the ball into the wheel while spinning in a separate direction.
The ball starts to move within the wheel and slows down to settle in one of the pockets. If your bet wins, you earn a payout!
---
Strategies for advanced players
Although the spins of the roulette wheel are random, it does not mean that you cannot plan out your bets. If you want to win big or manage your risks, you can check out a few American Roulette betting strategies. An American roulette wheel strategy helps you plan out the bets, manage the bankroll, or decide on the types of wagers to play.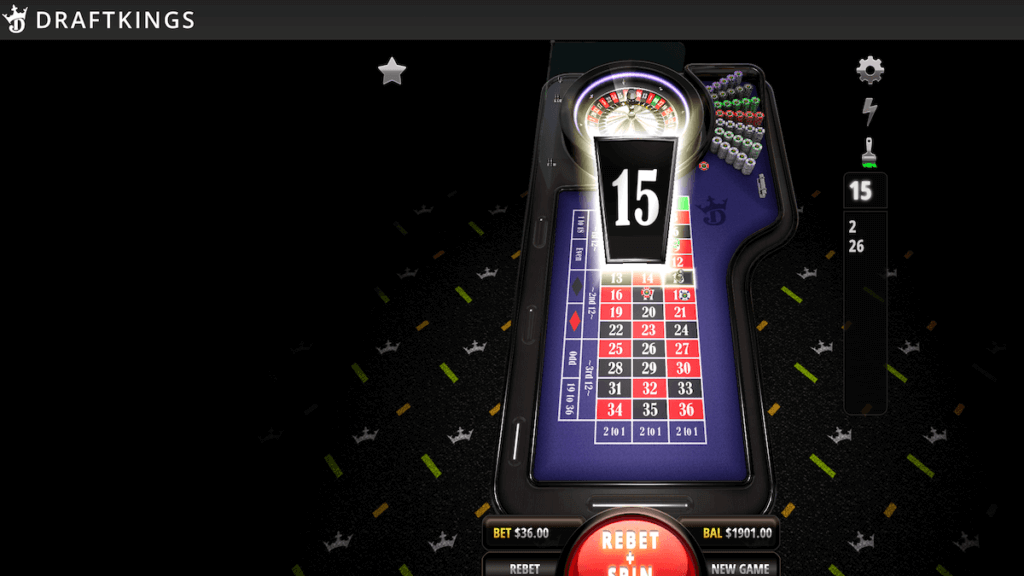 The Martingale System
In the Martingale Betting System, you double your wager for every loss. Once you collect a win, you return to the base wager.
The Reverse Martingale strategy
This is just the opposite of the Martingale, where you double the wager after a win. Again, you need to set a base bet before you start.
Fibonacci strategy
The Fibonacci betting strategy uses the popular Fibonacci sequence as the bases of the bets to play. There are two elements to remember when using the Fibonacci system. One, you use the math sequence as your guide. Two, you increase your bet when losing.
---
Conclusion
American Roulette is one of the most straightforward and exciting casino games today. The game's outcomes are always random, and you're just predicting where the roulette ball rests after a random spin on the wheel. Although the objective is simple, mastering the game and sustaining a winning streak is always challenging.
To be successful in this game, it pays to know the rules, the different types of bets, their odds of winning, and the payout. Also, since the American variant has a slightly higher house edge, it pays to have a working American roulette wheel strategy.
Frequently Asked Questions
Yes, there are NJ online casinos that let you play free American roulette games.
American Roulette has two types of bets: inside and outside. Inside bets that pay more include straight-up, split, and corner bets. However, outside bets pay less and appear frequently. ODD/EVEN are two outside bets.
For the biggest payout, you need to pull off a winning straight bet that pays 35:1.