Exclusive to players in New Jersey, DraftKings Casino reveals new progressive jackpot network, linking over 20 popular slots and table games.
In addition to traditional progressive jackpot games, the NJ-licensed casino adds a button to opt-in and win the DK in-house jackpots on famous titles. This includes games such as American Roulette, Cleopatra, Atlantis Megaways and more!
While the innovative jackpot series was released less than a month ago (October 2022), a lucky player had a round of pure luck, claiming over $313,000 instantly!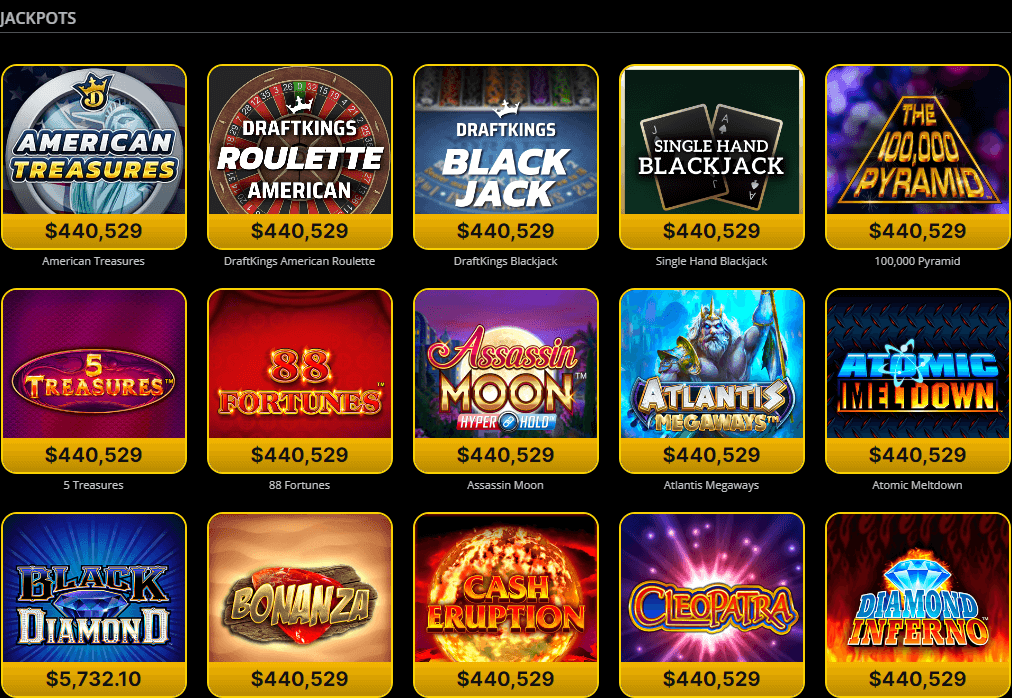 How the DraftKings in-house Jackpots Work
The additional winning opportunities don't involve traditional jackpot games such as Microgaming's Mega Moolah. Instead, DraftKings selected over 20 of the most popular casino games and established its in-house jackpot network.
Games linked to the new series still provide the non-jackpot option, but as players select these golden-framed games, an opt-in button is presented. The game details include the jackpot terms and conditions, providing more details on how to participate, minimum jackpot bets, and of course, the current jackpot value.
Once players opt in for the jackpot, an additional $0.10 wager is taken from the account as a contribution towards the jackpot value, which in turn activates the chance of activating the win. It's also possible to participate during gameplay by pressing the button below the current jackpot shown at the top of the screen.
What the New Jackpot Network means for DraftKings Casino
As a first in the North American market, the new exclusive jackpot network is bound to boost popularity among players in New Jersey. Added to this, the news of a jackpot activating within the same month of release is bound to add legitimacy.
Thrilled with the new jackpot selection, DraftKings V.P. (Signe Yama) added:
Our team is dedicated to pushing innovation forward and creating new products that are exclusive to DraftKings for our customers to enjoy. We have seen early success since launching progressive jackpots in New Jersey and can't wait to see more of our customers take home large jackpot winnings