On 17 January 2023 the NJ Division of Gaming Enforcement released the latest revenue report, revealing overall growth of 13% compared to December 2021. 
A combined total of $454.8 million was generated by racetracks, casinos, and their partners in the month of December 2022. A drastic increase compared to the $404.1 million won during the same period of 2021.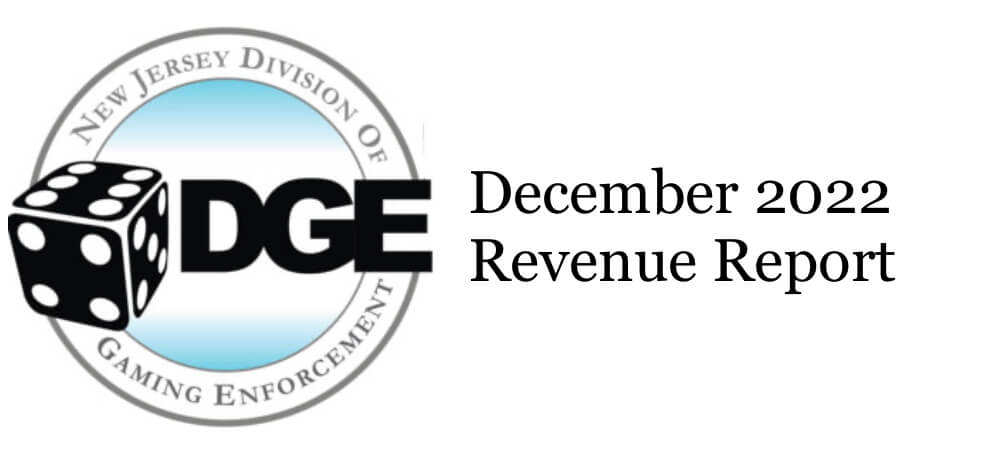 Online casinos in New Jersey revealed the biggest growth percentage of 14% in year-to-year figures, winning $151.5 million in December 2022. The complete year figures accumulate to a total of $1.66 billion generated in 2022, an impressive 22% growth compared to the same period of 2021.
From the nine land-based casino and hotel properties in the state, the report shows 2% growth in the year-to-year numbers, winning $215.6 million last month. In total, land-based casinos claimed $2.79 billion in 2022, growth of 9% compared to 2021.
The November 2022 revenue report showed yet another record-breaking month as online casinos continue to grow in the state. The impressive increase in internet gaming is a concern for lawmakers in New Jersey, especially as CEASE pushes to ban smoking at land-based casinos. 
Total Revenue Finally Surpasses Pre-Pandemic
Since the pandemic struck in 2020, casinos in Atlantic City have been trying to recover and catch up with the revenue collected in 2019. In 2022, casinos finally achieved the goal with a total of $2.78 billion won in combined revenue. While a small margin, it's finally showing growth compared to the $2.68 billion generated in 2019.
While this is a positive gain, only three (Ocean, Resorts, and Borgata) of the nine land-based casinos shows an increase for in-person gaming revenue. However, considering the combined total revenue for each brand, six of the casinos saw an increase overall. This combines online and in-person gaming:
Bortaga Casino – $1.3 billion – 18.2% Increase
Golden Nugget – $581 million – 10.2% Increase
Hard Rock – $576 million – 12.7% Increase
Ocean – $389 million – 13.6% Increase
Tropicana – $365 million – 2.9% Increase
Bally – $198 million – 37.3% Increase
The other three of the nine casinos in the state reported a decline in revenue compared to the pre-pandemic numbers in 2019:
Harrah's – $258 million – 3.4% Decrease
Caesars – $239 million – 1% Decrease
Resorts – $168 million – 0.3% Decrease
---
Stay updated with the latest land-based and online casino news in New Jersey by bookmarking our news page. Here you'll find the latest revenue updates, what's happening in the market, new casinos, and much more.