The latest New Jersey online casino revenue figures reveal another record-breaking month; casinos won $165,7 million in March 2023. 
While our prediction of another record-breaking month was accurate for March, online casinos in New Jersey exceeded expectations by breaking the previous record by over $13 million.
In January 2023, internet casinos won $152,8 million, breaking the record set in December 2022. While our predictions estimated casinos to win $155 million, few saw a massive increase of 8.4% higher than the previous record.
While it might seem that the higher revenue figures would close the gap to the larger Pennsylvania market, its casinos also managed to win a record-breaking $185,1 million in March 2023. Of course, it indicates a much greater attraction to online casinos in the US.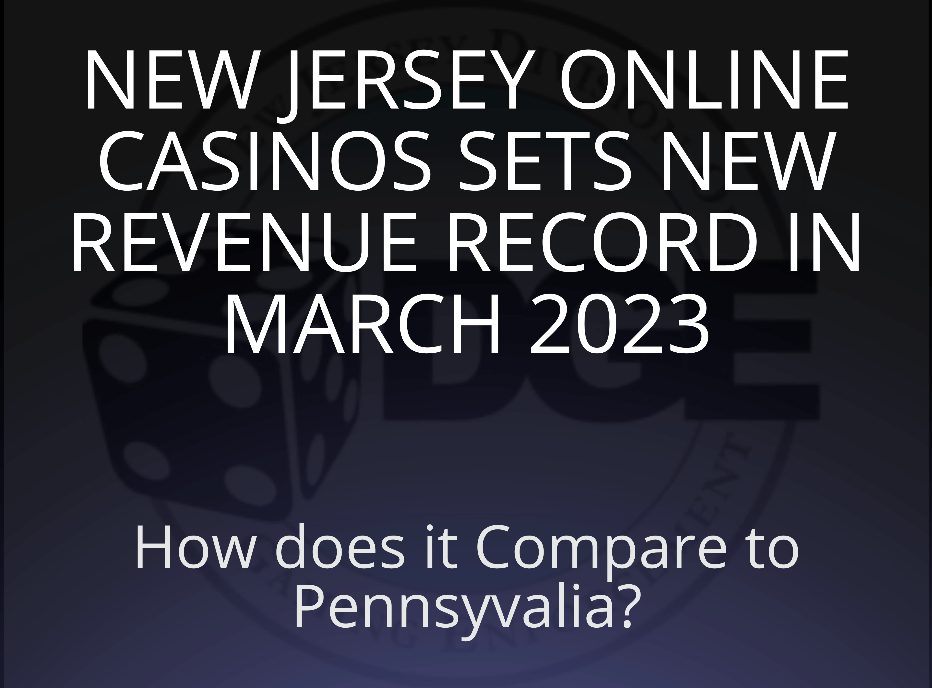 New Jersey Online Casino Revenue vs. Pennsylvania
In the table below, we can see that both the NJ and PA online casino industries are growing incredibly fast. However, there's no doubt that PA is the leader, especially over the last two months where it exceeds the NJ online casino revenue by nearly $20 million.
In months prior to February 2023, the gap remained under $10 million, except for December 2022 where PA casinos managed to win over $15 million more than New Jersey online casinos.
| Month | NJ Casino Revenue | PA Casino Revenue | Difference |
| --- | --- | --- | --- |
| March | $165,7 Million | $185,1 Million | $19,4 Million |
| February | $142,6 Million | $162,3 Million | $19,7 Million |
| January | $152,9 Million | $160,3 Million | $7,4 Million |
| December | $151,5 Million | $166,9 Million | $15,4 Million |
| November | $146,2 Million | $155,9 Million | $9,7 Million |
| October | $147,2 Million | $151,7 Million | $4,5 Million |
New Jersey legalized online casinos in 2013, which marks a decade of legal online gambling this year. Since the Pennsylvania market is much bigger in terms of revenue, it's easy to assume casinos have been legal for longer in the state. However, the state only legalized online casinos in October 2017, making the market four years younger than New Jersey.
Of course, the Pennsylvania state is more than five times bigger than New Jersey. However, considering the population of 9,3 million (2021) in New Jersey compared to the 12,9 million in Pennsylvania, it would begin to make sense as to why the revenue figures aren't too far apart.
Discover more Interesting New Articles at NJ Casino
We strive to provide the most important and interesting news articles for casino fans in New Jersey. Bookmark our NJ Casino news page and read the latest posts below: