VR (Virtual Reality) casinos deliver the next best gaming experience. Played with a VR headset, it provides the most realistic experience, not just in games, but socializing with fellow players as well. It's incredible 3D features deliver a real-world experience that's immersive in a way that makes you reach out to touch the objects in your view.
On this page, we'll take a look at multiple VR Casino factors, including:
Virtual Reality Casino: Present or Future?
VR casinos in New Jersey have not become available just yet. It seems as if the market is first trying to catch up and introduce players to the online casino industry, before leaping to the next step.
There's no doubt that these gaming opportunities would eventually become part of the market. The headsets are becoming more advanced, cost effective, and don't require state-of-the-art computers to run anymore. Of course, you'd still need quite a powerful computer for excellent graphics, which is yet another factor holding the market back, for the time being at least.
What are (and what aren't) Virtual Reality Casinos?
While many might have experienced the technology, the ideal of virtual reality casinos remain rather strange for most. These VR headsets have become a popular choice among PC and console gamers, creating an incredible first-person view for racing, shooting, and many other games.
How Virtual Reality Casinos Work?
Currently, VR casinos present what you'd expect in a land-based casino, with a few key differences of course. Players can travel to different planets, choose from various casino styles, and move around the floor. Simply walk up to a game, sit down, and play slots, live dealer games, gameshows, and much more.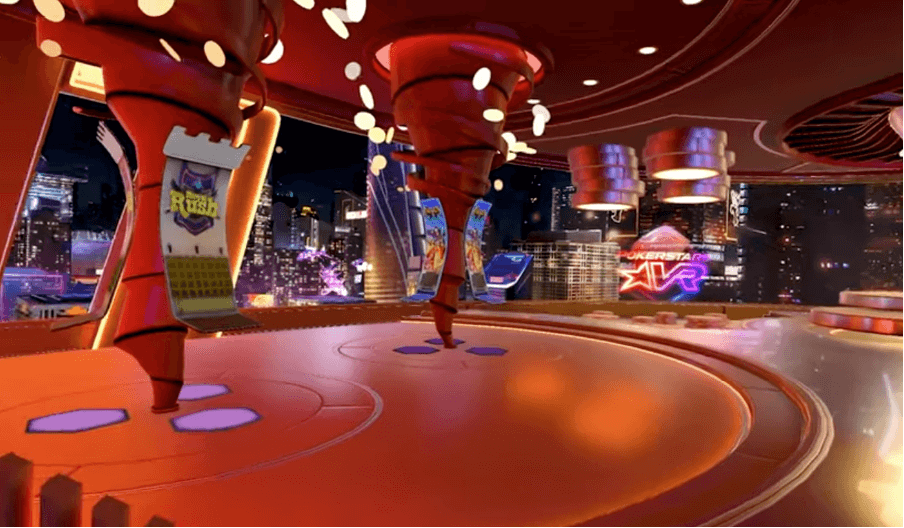 Since many VR games combine actions based on your hand movements, it opens a completely new chapter for casino games. Players might be able to interact with the game with special features such as spinning the reels, grabbing them to stop, taking part in bonus features, and more. In fact, the opportunities are endless.
What Makes VR Casinos Something Totally New and Different?
Being in a class of its own, virtual reality online casinos will deliver a completely unique gaming experience. Sure, many game providers have already started developing a range of VR casino games, but it's only the beginning.
Considering the incredible advancements in the digital gaming world for online casinos, the limitations are endless for VR, especially as technology becomes more advanced and cost effective.
| Casino Type | Online Casinos | VR Casinos |
| --- | --- | --- |
| Virtual Casinos | Not Available with Standard Casinos. Some casinos have created a virtual floor, which requires a click to move around. | Move an immersive 3D casino and walk up to games to play for real money. |
| Social Casinos | Click and play a wide range of games on PC or mobile without using real money. | Join friends or other players online and play a wide range of games. You'll be able to look around, accessorize, and communicate with other players. |
| Standard Online Casinos | Play demo or real money games on PC or mobile. Standard online casinos are what we're used to, offering thousands of brilliant games, features, and rewards. | Likely to provide some VR functionality, but without the option to move around the casino floor. I great option for players who want to play instead of socializing. |
| Live Casinos | Live casino games provide excellent HD views of the dealer and table. Bets are played virtually, making it the ideal combination of digital and real casino games. | VR casinos are bound to take live games to a completely new level. This would include new bonus features, interactive rounds, and incredible graphics. |
Virtual Reality Games Overview
Major game developers are working on new virtual reality games, but these are still a work in progress. There are only two casinos currently offering VR games, neither of which are available in New Jersey. Besides, the selection is still very limited and doesn't include all the gaming features most desire.
How Big is the Current Virtual Games Offer?
The collection of real money VR casino games is still small with less than 50 titles available. While some developers are working on new game releases, the fact remains that not all players have access to the technology. This could be part of the reason why VR casinos haven't launched in New Jersey.
What Kind of Virtual Reality Games are the Most Popular?
As with any online casino, the slots section remains the most popular, even when VR games. Developers such as NetEnt have managed to create an incredible experience with popular titles such as Gonzo's Quest, which is a top-rated game at many NJ Casinos.
Of course, developers are also creating a wide range of table games, many of which feature the wide range of tables, rules, and features at online casinos. As the technology developers, we're bound to see new type of games join the market, specially designed to incorporate the VR experience.
Popular Virtual Reality Slots
Online slots are bound to fill in the biggest space at VR online casinos. These are fun, offer various themes, and allow players to interact with the immersive 3D animations. Look around to see game details, activate features, or just enjoy the fun characters such as Gonzo.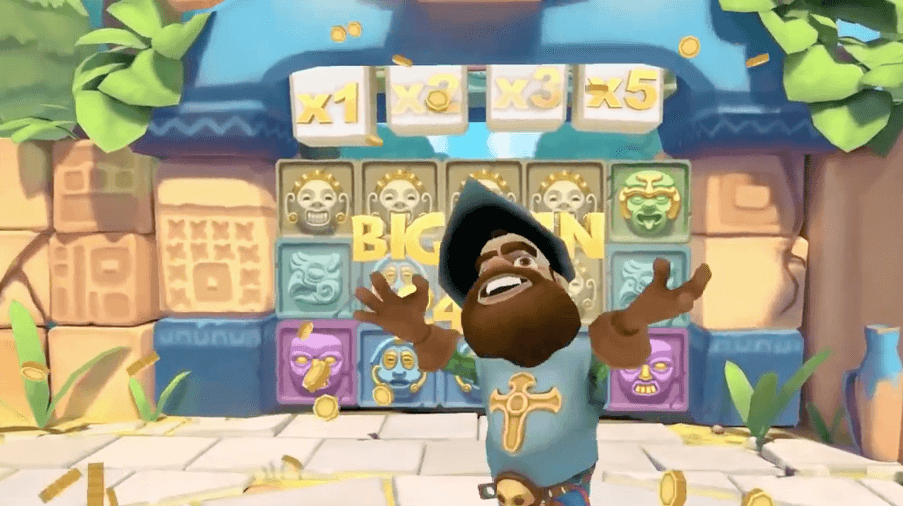 Popular Virtual Reality Poker Games
VR online casino poker games are bound to be a close second as the most popular. It will finally present an experience where you can look around, see other players around the table, and socialize. This doesn't only apply to the multiplayer game, but casino poker as well, especially live dealer.
Popular Virtual Reality Blackjack Games
Blackjack has been on the slower side on games being developed for VR casinos. However, a wide range would be expected with the first casinos, once again featuring various game styles, betting options, and the ability to socialize if you'd like. Since live dealer Blackjack is incredibly popular, it would most likely play a main role with the VR games as well.
Popular Virtual Reality Roulette Games
Playing online Roulette with a VR headset is bound to deliver new ways to enhance your experience. As with some of the latest live dealer titles, such as Lightning Roulette from Evolution Gaming, we expect to see many new styles and features. Most of them are bound to include some type of interactive function to trigger multipliers, side bets and more.
Get your Virtual Reality Casino Gear Ready
Most would think an incredibly powerful gaming PC is required to run a VR headset, which is true for some devices. However, the latest technology reveals completely wireless devices, meaning it's all built into the headset. The best part of it all, the prices are coming down!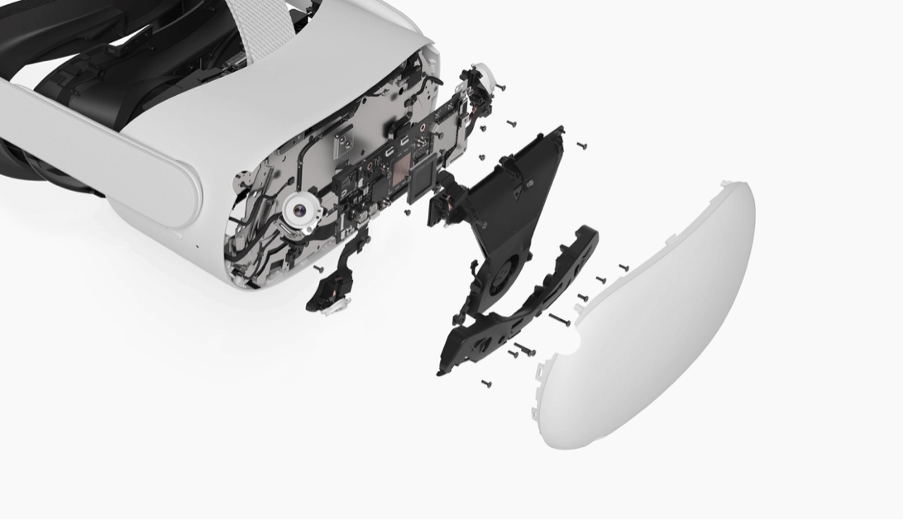 While VR casino games are certainly a highlight, it's worth looking at the various options in the market. There are amazing VR devices on offer, which includes added benefits and features. Check out some of the most recommended devices below, how they work, and what they offer:
Meta Quest 2 – All-in-One Headset
HP Reverb G2 – Incredible Graphics
HTC Vive Pro 2 – Best in Class
How does VR Equipment Work?
Modern technology has taken away the hassle of setting up a VR headset. The wireless technology makes it easy to get started by connecting to your mobile device or PC (depending on the model). Instructions on how to connect your VR headset differ from one model to the next. However, it's all easily explained in the manual or using online tutorials.
It's important to do research on the VR headsets and the PC requirements they have. Not meeting the minimum could cause poor graphics or the headset might not work at all.
Who is in the Kitchen? Virtual Reality Providers List
Many popular casino game providers are taking part in moving the virtual reality casino industry forward. While it's a seemingly slow process, some of the biggest game providers to work on the technology include: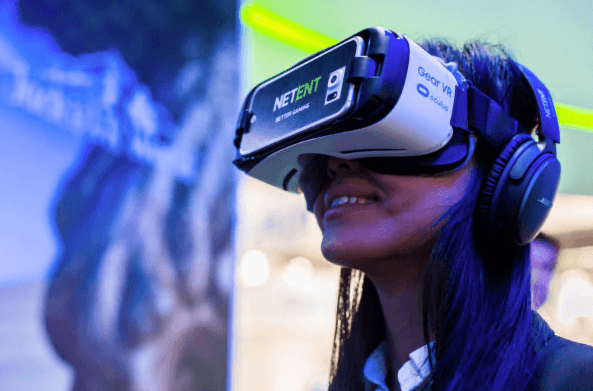 Conclusion – Should you Join a VR Casino?
In New Jersey, there are no VR online casinos just yet, making it rather pointless to fork out the funds for a headset, unless you're playing other games. There's no mention of when this technology would be widely available at online casinos, especially as a VR casino.
While VR headsets can provide an impressive view of standard websites and casino games, it won't provide the immersive experience just yet. So, unless you get a really good deal, I'd suggest waiting, and get the latest technology when these games appear on the market. To stay updated on the latest events, visit and bookmark our online casino news page.
Frequently Asked Questions
While real money VR casinos are not available in New Jersey yet, it is possible to enjoy multiple social games. This is a great way to experience the VR casino features and what to expect when real money games reach the market.
Online casinos have already made their way to the Metaverse. However, games remain somewhat limited, but offer a great experience as players can socialize with others while playing.
Online casinos games with a VR headset are the same as virtual games played with a computer or mobile device. Therefore, bets are placed in real money and winnings are added to your account instantly.
It is possible to play a wide range of casino games for free using your VR headset. There are various apps and websites where free games are available.