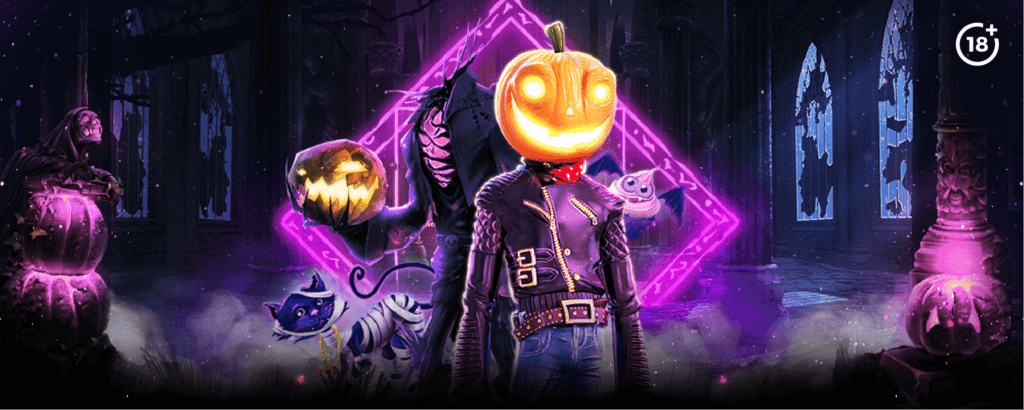 It's that time of year again, when we celebrate the grotesque… because we've been told to, I guess? I'm not quite sure what Halloween's all about but I've always loved horror movies, so I'm here for it. If you are too you're sure to enjoy disagreeing with our top 5 picks.
Fear not, we've listed 9 other slots we think you should take for a spin.
for now, in no particular order…
1) Halloween Jack (NetEnt)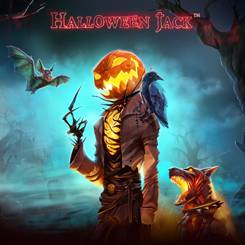 NetEnt never misses with either their original or licensed titles. Halloween jack is no exception, boasting a max 3000x payout on your wager, a 96.28% RTP and generous special features, like expanding wilds. The UI facilitates a satisfyingly spooky atmosphere, complete with a creepy crisp sound design that's sure to send chills up your spin… maybe. You might be like me, and just appreciate the artistic effort.
2) Immortal Romance (Microgaming)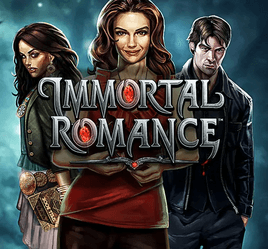 I'm sure none of you reading have an "ironic" appreciation for The Twilight Saga but the good news is Microgaming's just as sure – for they've rolled reels that boast a maximum $729,000 payout. Their special features are even more generous than Halloween Jack's, with one toating a 3,333x multiplier. I detect a hint of blasphemy in that number but we're so far gone already, what's the worry? With 243 ways to win and a 96.86% RTP, one is left to wonder… when does the blood sucking start?
3) Spooky Vibes Accumul8 (Light & Wonder)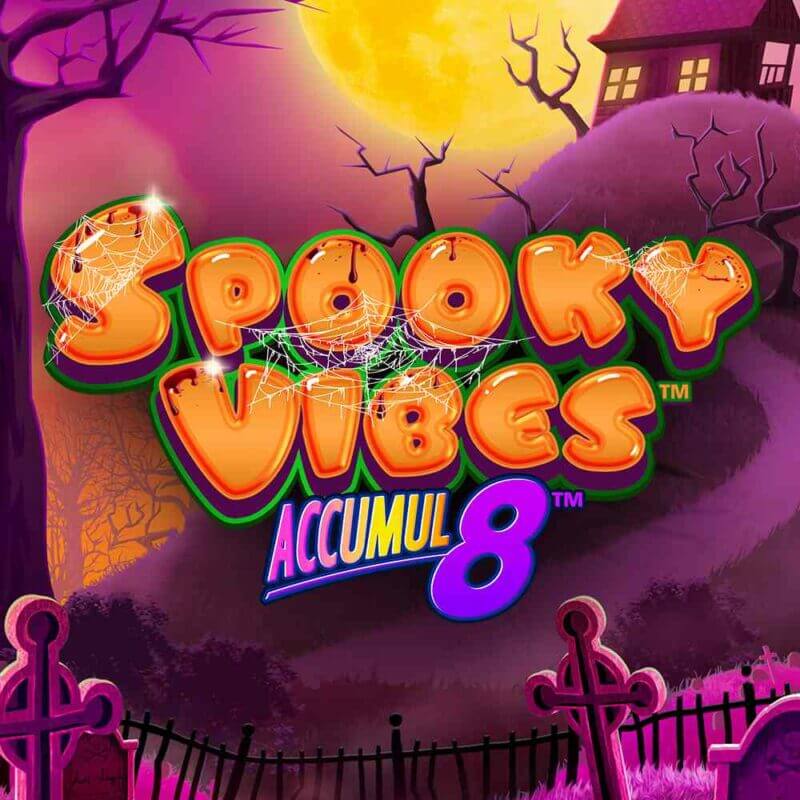 … Forming an abscess full of fortune – a grotesct 20,000x your wager! This one's for the closet Frankensteins who experiment without restraint, never questioning whether they should spin chemicals to see what winning combinations they can produce. They'd just like to know whether they could get their cold, pale hands on the Free Spins and multipliers covered in cobwebs. Beautifully rendered, as always – these are Light & Wonder's reels – the extent to which you might not mind its 96.06% RTP.
4) Blood Suckers II (NetEnt)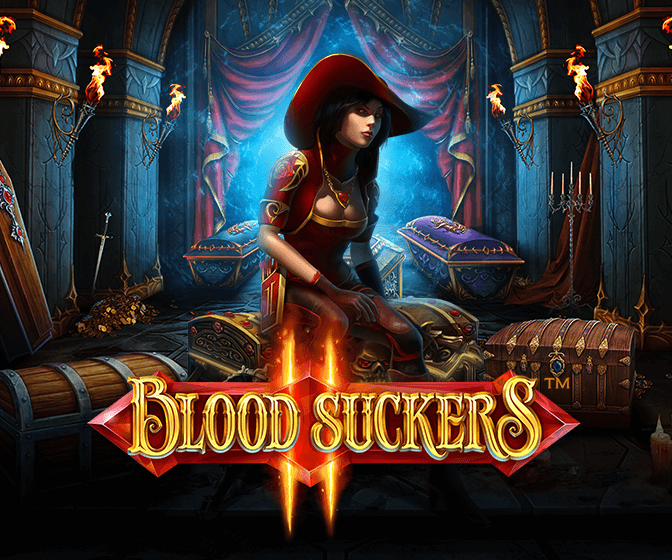 A welcomed departure from the 'eternal soap opera' flavoured servings we're used to with vampire themed properties – Blood Suckers II picks up where NetEnt last left us off, though with what is still a (relatively) conservative max portion of 1298x your order. Since we're not actually talking about cannibalism, one would hope that a 96.94% RTP would go some way to make up for that. Still, this is a NetEnt title, it's packed to the brim with special features – you can trigger bonus games that'll payout 2x or 3x multipliers, you can also trigger 10 Free Spin rounds by landing 3 or more scatter symbols – and it looks characteristically fantastic.
5) Beetlejuice Megaways (Barcrest)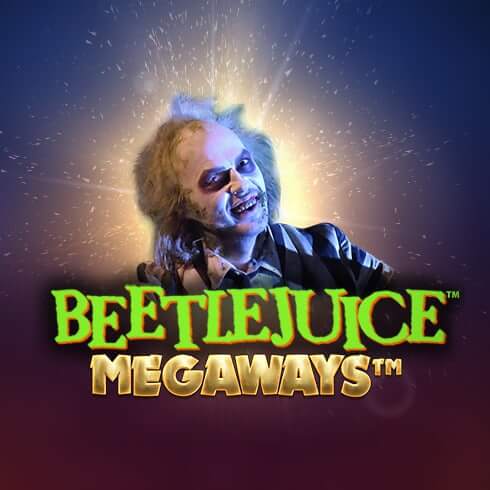 With 243,832 ways to win, without once saying 'Beetlejuice', it looks like Barcrest, the game's developer, has its focus on mechanics much more so than capturing the original film's magic. But who needs a game to look good if it plays well? Free Spin rounds are generous, with up to 16 to win if you land enough scatter symbols but multipliers are somewhat modest, with Beetlejuice symbols worth only 5x your stake. But with a max $250,000 to win, we're sure you'll find the boost somewhere.
9 Other Halloween Slots That Almost Made the Cut
Halloween Fortune (Playtech)
With a 10,000x max payout, a 97.1% RTP and three alluring witches, Playtech's ominous offering is neither for the faint of heart nor the fearful of fortune. Those enchantress are certain to raise your blood pressure, perhaps till you burst. But I employ hyperbole to boast about what are rather ropey reels. Neither the graphics nor the soundscape are anything to be remembered but 'ey… at the end of the day, slots can only be spun.
Los Muertos (Wazdan)
The 'Day of the Dead' is not all this slot celebrates. Packed with features like the Bonus Slot, which allows opportunities to win free spins. With a max payout of only 1650x your wager, there may be a few turning in their grave. Nevertheless, the game looks excellent and their are plenty of multiplier opportunities in the bonus game – with rose symbols awarding up to a 5x payout. Wazdan made good on whatever promise they've made to their players, I can feel it. The slot looks absolutely beautiful and the soundscape is enrapturing.
Realm of Hades (High 5 Games)
When there's no more room left in hell, High 5 get to work on a whole new realm. One with very high volatility, ample bonus features – like cascading reels, gems, legend and multipliers – and a 10,187x max payout. An eternity with these reels might not be such a damning prospect. Certainly beats the real realm. If you're a fan of High 5 Games you won't be the least bit surprised by the quality of this slot.
Day of the Dead (IGT)
Another Día de Muertos slot, with a different graphical approach but just as impressive. More so even, depending on your tastes. This is a very colourful offering from International Game Technology, with 720 ways to win a 2,500x max payout. It dismembers itself with only a 94.91% RTP, but reanimates itself with Free Spin bonus rounds and multiplier opportunties.
Boogie Monsters (Microgaming)
This one certainly is as ropey as its title suggests, with a just a 700x max payout, very low volatility and just 40 paylines. The question is can these monsters actually throw a party, and that's for you to decide. Multipliers are abundant, with scatter symbols awarding up to 200x your stake, and it looks like the art teams had a blast. There's much to appreciate about the illustrations and their animation. This is not a static experience, that's for sure – it had to earn the name 'Boogie' somehow.
Halloween Cash Pots (Inspired)
One would think such cash pots would hide a monkey's paw… well, no more so than any other gambling venture, and Inspired were compelled to make there's very – with a 96.5% RTP and a max payout of $250,000. This one's not slow to spook either, the art department have poured their heart and soul into this one – its a stunning visual experience. Generous with its bonuses too, with Spin Chance offering Free Spins and Cash Collector offering multipliers.
Ghostbusters Plus (IGT)
There's no denying that this property has been rinsed pale. Its colours have run down the sink, and we've now forgotten there was only one good film in the franchise. International Game Technology have made up for that with 98% RTP and a 9,440x max payout. I know, they should've rounded that up to 10,000x, but there's still a fair amount of bonus features to enjoy, like Ghost Wilds, Ghost Battle and Equipment leading to multipliers, as well as Zuul Free spins.
Frankenstein (NetEnt)
This one's not NetEnt's best, I can't lie, but it certainly made a decent 2015 release. Its interface is fine – even back then it was clear they like to get as much as they can out of their art department. A 1750x max payout accompanies a 96.7% RTP and many opportunities to land multiplier wins. So, this slot's as alive as you are and, considering its age, that's a pretty high water mark.
Dracula (NetEnt)
And finally, the grandfather of all vampire titles. This one's Dracula via the tastes of a teenaged mid-western girl. Not necessarily a bad thing, its certainly well rendered. But its bite is somewhat modest, with a 2000x max payout. A 96.58% RTP backs a decent amount of bonus features, we're sure you'll fun with. The Bat Feature can turn symbols on the reels into high value wins, and the Free Spins feature lets you win up to 10 free rounds.