Baywatch Review
David Hasselhoff and Pamela Anderson star in Baywatch, which is a film adaptation of the hit television series Lifeguard. Due to its popular theme and the "Pamela Anderson Factor," as well as its two extra features, the slot machine is a big hit at casinos.
| | |
| --- | --- |
| Launched date | 2016-12-19 |
| RTP | 96.2% |
| Max profit | x3750 |
| Volatility | Medium |
| Paylines | 30 |
| Max stake | $750.00 |
| Min stake | $0.50 |
---
Baywatch-Punchline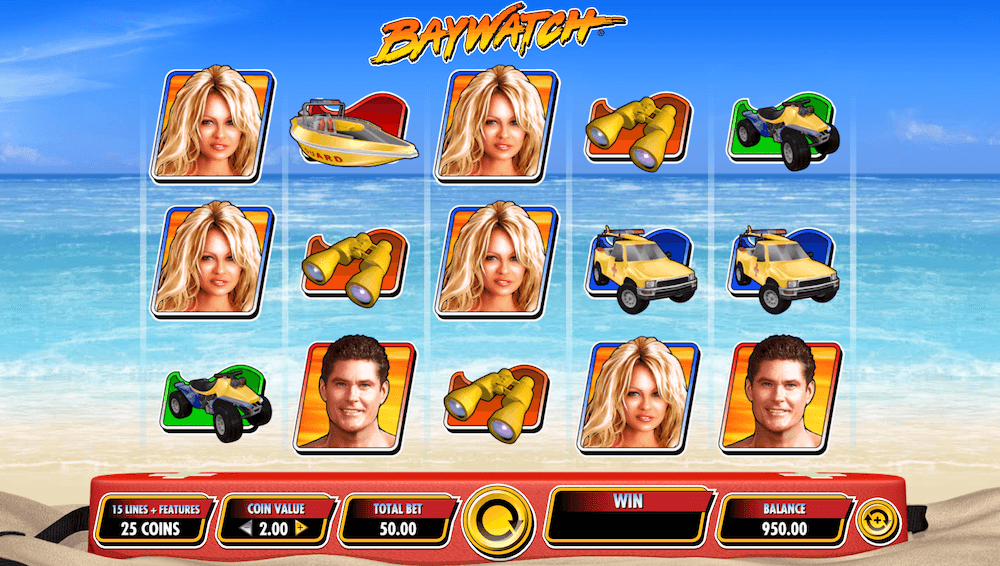 As one of the most economically successful and critically derided shows in television history, Baywatch is unquestionably a classic in its own right. Aside from its scantily clad female actors jogging in slow motion, the show about a Malibu Beach lifeguard crew became famous for its absurd and nonsensical stories, which were all epitomized in the 2017 film adaptation.
Slot machines based on Baywatch have been created before, but none have been as ambitious as IGT's Baywatch 3D, a game from one of the world's most renowned casino makers. Those who remember the show will get a kick out of this, which is jam-packed with clips and thematic aspects from the program. 3D graphics and six progressive jackpots are only two of the special elements that are designed to appeal to all gamblers.
---
What I checked out in Baywatch
---
What is Baywatch?
| GENERAL DETAILS | | | |
| --- | --- | --- | --- |
| Slot type | Video Slot | Number of rows | 5 |
| Provider | IGT | Reels | 15 |
To play the Baywatch slot machine in the United States, you'll need a minimum bet of $0.20. Thanks to its $750 maximum stake, this casino game can also be enjoyed by high rollers.
RTP is 96.2%, which means you'll get good value for your money if you win on Baywatch. The low-medium variance will let you earn regular medium payouts, but the significant bonus features will be more difficult to reach.
---
Which Game and Bonus Features Baywatch have?
FEATURES
NO.
LIST
BASE GAME FEATURES
5
Expanding wilds
Mega wilds
Free spins
Double symbols
Stacked symbols​
BONUS BUY FEATURES
0
/
BONUS GAMES FEATURES
0
/
Quite an impressive Base game features
Baywatch is a must-see for fans of the red-suited lifeguards. Free Spins, Stacked Wilds, and cameos by cast members are among the additional features. There's also lifesaving equipment and beach rescue trucks. Baywatch lets you experience beach living from home.
In-Game Features
All four pairs of lifeguards can be found on the reels in the base game, including Mitch and Caroline, CJ and Cody, Mitch and Caroline, or CJ and Caroline.
Before each spin, a random pair of symbols is selected to fill the dynamic symbol placed on each of the five reels.
Feature of Cooperation in a Group
If you activate the Teamwork feature after any base game spin, all lifeguard symbols will be united into a single team symbol, which will increase your win potential.
See the paytable for further information. During the Free Spins Bonus, the Teamwork function is always in effect.
Features of Tidal Wilds
Tidal Wilds may be unlocked in the normal game and Free Spin Bonus round.
To fill a reel, the Wild symbol expands vertically and horizontally to the right. Reel 4 wilds can fill one additional reel. On the same spin, both Teamwork and Tidal Wilds can happen. Winners are only granted after all features are resolved.
Free Spins Bonus
Anywhere on the middle reels, three Bonus scatter symbols will activate the Free Spins Bonus.
Only the second, third, and fourth reels have these special symbols. For the bonus, select one lifeguard from each of the following options:
Choose One:
Mitch: 3-5 Free Spins, Additional Stacks
Free Spins, 7-12 more rounds, please, Cody!
Decide on just one option:
CJ: 3-6 Free Spins, More Stacks
Caroline: More Free Spins, 7 to 12
It's possible to have a completely different experience based on the choices you make.
It is possible to get extra Tidal Wilds while playing the Free Spins Bonus, and the Teamwork feature is constantly in play.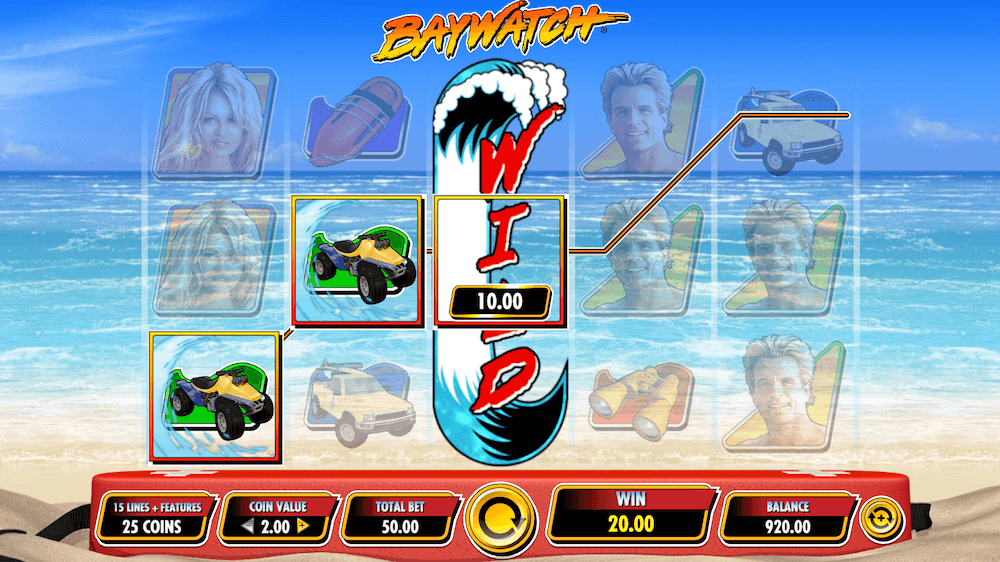 The reels utilized in the Free Spins Bonus are distinct from those used in the basic game.
This bonus round is activated by making a wager equal to the coin value and number of paylines that were used in the initial round.
Paytable
With a payout of 100 coins for five matchings, Mitch is the highest-paying symbol. If you use the cooperation tool and combine CJ with Mitch, you'll get a total of 250.
Our Baywatch slot review's paytable is shown in the following graphic.

---

---
What innovative Special Features can be seen in Baywatch?
| SPECIAL FEATURES | |
| --- | --- |
| Autoplay option | 👍 |
| Change the speed | 👍 |
| Mute the sound | 👍 |
| Adjustable bet size | 👍 |
Almost three decades have passed since the premiere of the first Baywatch episode. Despite its brief run, it was a cultural sensation that has endured to this day. Pamela Anderson, David Hasselhoff, Yasmine Bleeth, and David Chokachi are just a few of the stars that will appear at the spinners' convention.
When you press the spin button, a groovy melody will play in the background, completing the joyous mood and making the experience more enjoyable.
There is an animated ocean that slowly sweeps the beach behind the reels. Fans of the genre are sure to enjoy the game's graphics, which are really well-done. Moreover, every iconic character is precisely as you remember them to be.
---
What's the story behind Baywatch's theme?
In terms of graphics and visual effects, this game adheres to the high level that IGT has established for its video slot games. The symbols, which are simply images of the Baywatch cast in their renowned beachwear outfits, are very accurate in terms of graphics.
Is the Baywatch theme music making an appearance? If so, you'll be happy to know! With additional sounds to help you recognize which game you're playing. For the time being, the game is only available on PCs running Windows or Mac OS X.
---
Who made Baywatch?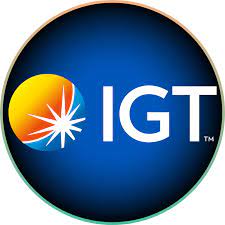 William S. Redd established IGT in 1975. When it became public and began trading abroad in the 1980s, it exploded in popularity. International Game Technology (IGT) is a Nevada-based company that creates and manufactures slot machines, casino games, and software for online and mobile casinos.
Creating slot machines based on popular TV shows and quizzes has not been a problem for IGT. Among these, there are games based on the following:
Slots based on board games, like Monopoly, are also available in five different varieties.
---
Is Baywatch better than the others?
The Baywatch slot machine has the appropriate mix of amusement and nostalgia.
A wide number of bonus features will take you back in time as the reels spin across the sand and the waves. In addition, the opportunity to operate as part of a team offers a novel approach to achieving greater rewards.
The 40 paylines and the highest payout of x3750 are equally impressive. All we want is for the bonus chances to be larger.