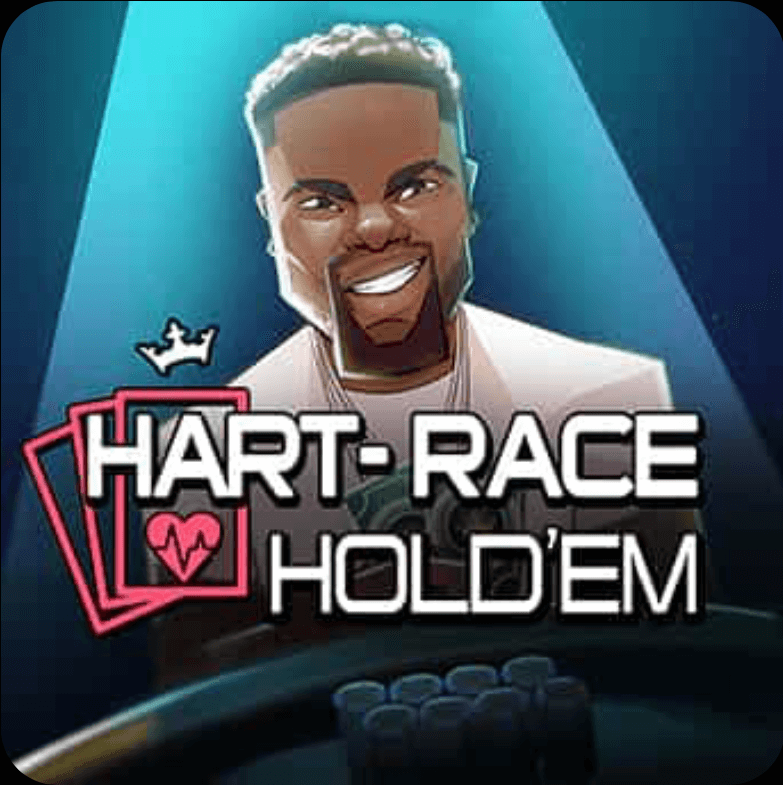 Famous comedian and actor Kevin Hart becomes the main attraction of the new Texas Hold'em Poker game at DraftKings Casino.
The virtual table game features an animated version of Kevin Hart standing behind the one-on-one table, complete with over 1,100 famous quotes.
Currently, the Hart-Race Hold'em Poker game is only available to players in New Jersey who are above the age of 21 and physically in the state at the time of playing. The fast-growing New Jersey casino market makes it ideal for debuting new games.
In a noted statement, DraftKings said:
"Built entirely in-house, Hart-Race Hold'em spares no detail from the comedy night club background setting to Kevin Hart's animated gestures and competitive spirit; this game is entertaining and user-friendly. Hart-Race Hold'em is similar to Texas Hold'em rules but includes bad beat in-game bonuses for an additional chance to win."
Playing Tonight, Kevin Hart
Launching the Hart-Race Hold'em game at DraftKings Casino presents a fictional street view of the DraftKings Comedy Club, showing a marquee titled "Playing Tonight, Kevin Hart".
Before the Poker game begins, it presents a tutorial of five slides, introducing the most important rules and how to play, including:
Each Round Begins by Placing a Bet
Kevin Deals the Hole Cards
Hart will choose to go All-in with each round after the hole cards
Your options include going all-in or folding to forfeit the wager
One-liner quotes accompany the flop, turn, and river cards
Should the player win, it pays double the bet
The Hart-Race Hold'em game also includes a bad-beat bonus reward should you lose to a minimum of four-of-a-kind that pays 1000:1, aces full 100:1, or a full house of any other kind for 10:1.
Read More Casino News for NJ and AC
We strive to keep our readers updated on the latest news events in New Jersey and Atlantic City. Bookmark our NJCasino News page for each access to the latest events!