Manual Table of Contents
---
Valentine's Day Online Casino Bonus
| | Casino | Valentine's Day Online Casino Bonus | Available | |
| --- | --- | --- | --- | --- |
| 1. | Golden Nugget | Double Points with the huggable slot, Shifting Hearts! | 01/31/22 – 02/03/22 | |
| 2. | Virgin Casino | Receive a trip to Miami, FL, worth $2,000. | 01/31/22 – 02/27/22 | |
| 3. | Hard Rock Casino | 14 nights at the Hard Rock Hotel & Casino in Atlantic City | 02/07/22 – 02/13/22 | |
| 4. | Virgin Casino | American Express gift card, worth $100 each. | 02/07/22 – 02/13/22 | |
---
Best Valentine's online casino promotions 2022 in N.J.
Here are some 2022 Valentine's Day, anniversary, or just because offerings to help you celebrate the love in your life! When it comes to the best Valentine's Day online casino promotions, NJCasino.com is the place to go this year. xoxo
Even the best online casinos in the United States have begun to embrace the holiday of love with unique Valentine's Day gaming promotions.
---
Valentine's Casino Offers
We have tons of bonuses just waiting for you to claim – that's why it's so important to keep checking our Valentine's Day promotions!
All the best NJ.com casinos have something special in store for Valentine's Day. You won't want to miss out on this!
Find the perfect match for you with our Valentine's Day casino campaigns! Check back often for the most up-to-the-minute offers!
Golden Nugget – Follow Your Heart – January 31st, 2022 + February 3, 2022
Shifting Hearts is a slot machine that you can hug. You can earn Double Points when you play it.
In this classic Vegas Stepper slot, you can flirt with high-powered wins. It has fast play, big multipliers, and a big Progressive Jackpot. You can let the game's "Nudge" feature show you some extra love by moving Wild Multipliers up or down to help you win more money.
You can play our Game of the Week and earn Double Golden Points.
How it Works:
Step 1: Play Shifting Hearts from Monday, January 31st, 2022 at 12:00 AM ET through Thursday, February 3rd, 2022, at 11:59 PM ET.
Step 2: Wagers of $100 on the featured game during the promotional period will give you 10 Golden Points instead of 5, etc.
Start by playing Shifting Hearts between midnight on January 31st, 2022, and 11:59 p.m. on February 3rd, 2022, Eastern Time (ET).
Virgin Casino – Get your tan on with the latest Virgin adventure – January 31, 2022 +February 27, 2022
Spend $2,000 to visit Miami, Florida's Art Deco gem. This lavish trip may be yours if you enter throughout the month.
You'll get one (1) entry into the Prize Draw* for every $100 you wager, up to a maximum of five (5) entries per day.
Virgin Casino – We're sharing the love – February 7, 2022 – February 10, 2022

To celebrate Valentine's Day, Virgin is announcing a $10,000 Bonus Money* Sharepot. Earn up to five tickets daily and experience the love.
Each time you stake $100 or more, you'll win a Sharepot ticket – up to five (5) each day.
WHAT EACH TICKET entitles you to a share in the $10,000 Bonus Money* Sharepot.
Hard Rock Online Casino – BEYOND A GIANT BED OF ROSES. – February 7th + 13th, 2022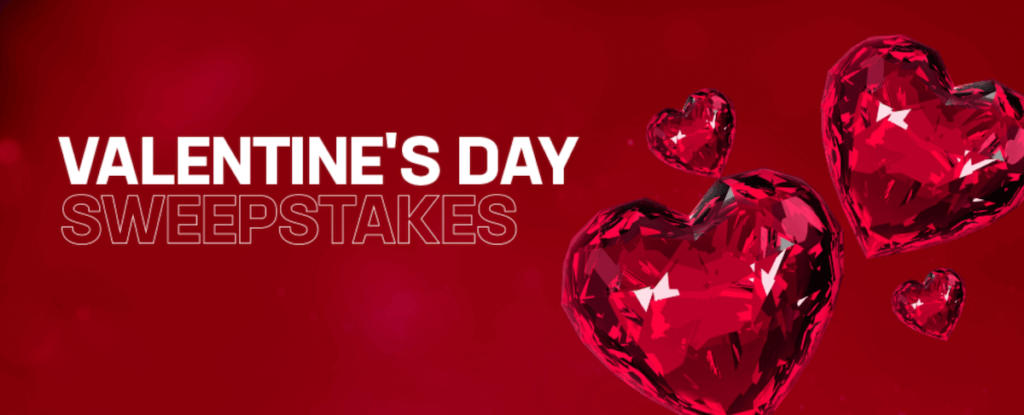 Hard Rock is giving away 14 nights at the Hard Rock Hotel & Casino in Atlantic City, plus a $100 dining credit for Kuro, Council Oak Steaks and Seafood, Sandpiper, and Youyu.
After that, earn 20 loyalty points by playing online casino games.
Scroll down to Available Bonuses in My Bonuses.
Then click Claim to get your free entry.
After opting in, one entry per 20 loyalty points is earned.
CAN I WIN?
1 night at Hard Rock.
Dine at Kuro, Council Oak Steaks and Seafood, Sandpiper, Youyu, or Hard Rock Café.
Virgin Casino – Love is in the Air – February 7- 13

We love you so much that we're giving three lucky winners a $100 American Express gift card this month. Every $50 wagered earns you one (1) entry into the Prize Draw, up to five (5) per day.
Three (3) lucky winners will receive an American Express gift card, worth $100 each.
---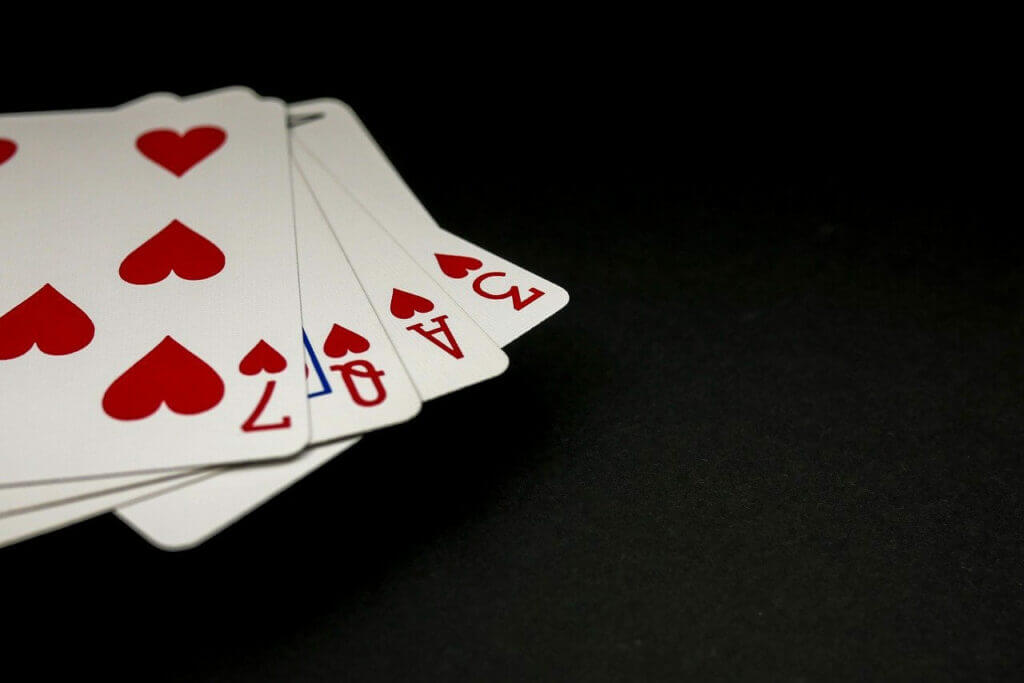 What are Valentine's Day promotions?
We are currently sorting some roses to send your way! With up to some great surprises for you from our favorite casinos! So be sure to come back and keep checking to get the best N.J. Online Casino Valentines day bonuses.
Valentine's Day free spins
Enjoying your favorite Valentine's Day games without spending any of your own money is a beautiful experience. Those free spin offers are when the magic happens.
As part of a casino sign-up bonus or as to lure new cardholders reward for being a long-term client, you may receive them. Before accepting any offers, be careful to read the fine print and see if you'll be able to meet any wagering requirements on your earnings.
Valentine's Day Welcome Bonus
Banks give a welcome bonus to those who sign up for their credit cards to lure new cardholders. Welcome bonuses are often given in the form of additional points or cashback after specified spending criteria have been met in a limited period. Love is in the air this time of year. Therefore, some casinos are offering special welcome offers to romantics!
Valentine's Day no deposit bonus
Enjoy free play at one of our recommended online casinos by claiming one of the fantastic no deposit casino offers below. To get your benefits, all you have to do is join up. As the name suggests, no deposit casino bonus codes can be utilized to benefit from no-deposit bonus deals. You may be asked to input the code during the registration process or in a casino's website's "bonus" area.
Signing up for a new account with no money down can get you a modest sum in bonus money to use one of these codes. In other words, it's like getting free money to spend as you choose.
Valentine's Day low wagering requirement bonus
A specific amount of money must be wagered to withdraw any winnings from an online casino bonus. The casino has restrictions on dividends and bonus money, requiring players to spend a minimum amount before they can remove any real money profits.
Suppose you have a Valentine's Day casino promotion that gives you a 100% match on a $100 deposit with a 10x wagering requirement.
To obtain the maximum bonus of $200, you must deposit $100 to receive an additional $100. Before you can cash out any real money winnings, you must spend a minimum of $2,000 ($200 multiplied by ten) to meet the casino's wagering requirements.
---
Best Valentine's Day Slots you should try this 2022
Love is in the air and so are these romantic slots. Play them now and you'll feel the urge to propose soon. Ready to win on love and play on love? Grab your first bet and start spinning with these slot games. Everyone deserves some romantic fortune, after all!
Love is in the air and so are these slots. Play in love with us! They're cute, thrilling, intriguing, and, most importantly, warm, sweet romantic feel.
Heart of Romance – 96.1%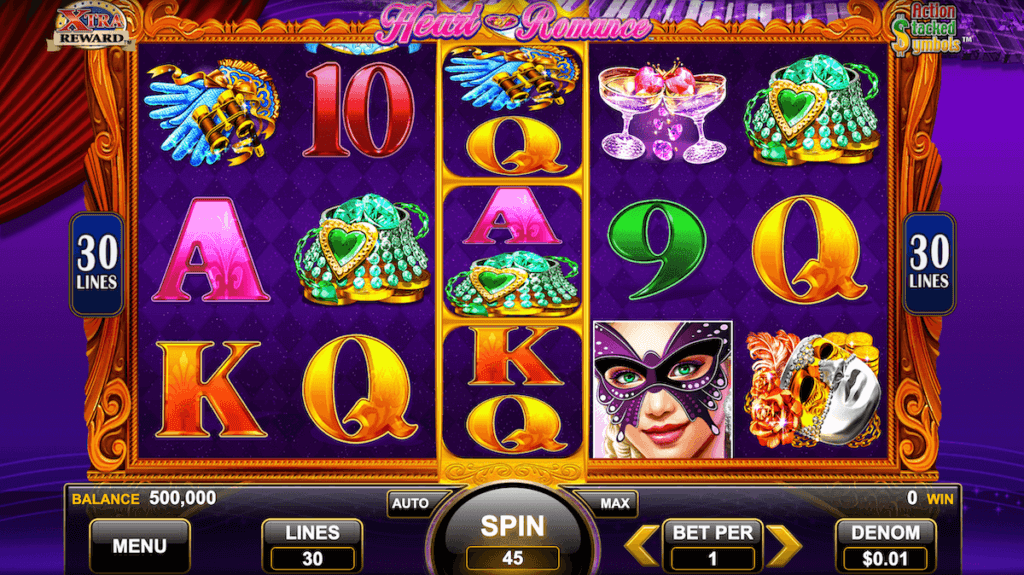 Everything you could want in life is love, romance, and big bash. The Heart of Romance slot machine by Konami Gaming is ready for you to join in on the fun. This 5-reel, 30-pay line slot machine features Action Stacked Symbols for significant wins and a Free Games Bonus where you may select the feature that you want to play! "
Where can you play this?!
Immortal Romance – 96.9%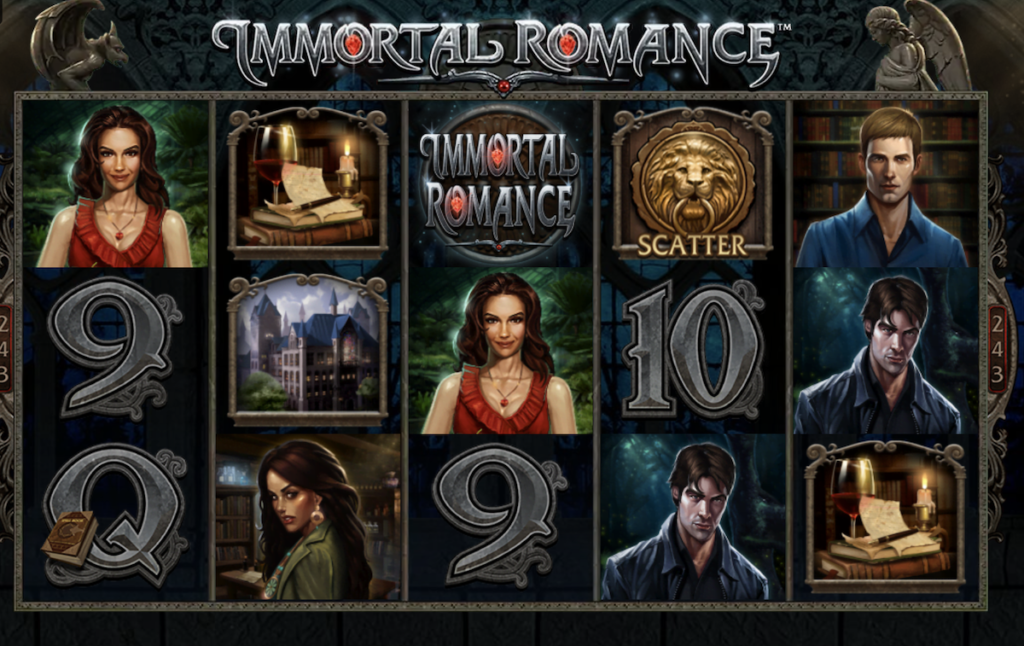 We examine Microgaming's romantic, vampire-themed slot machine, Immortal Romance. A dark, gothic fantasy world filled with vampires, gargoyles, and forbidden love awaits you in this captivating game.
Could you take me to the Vampires?
Cupid: Wild at Heart – 95.24%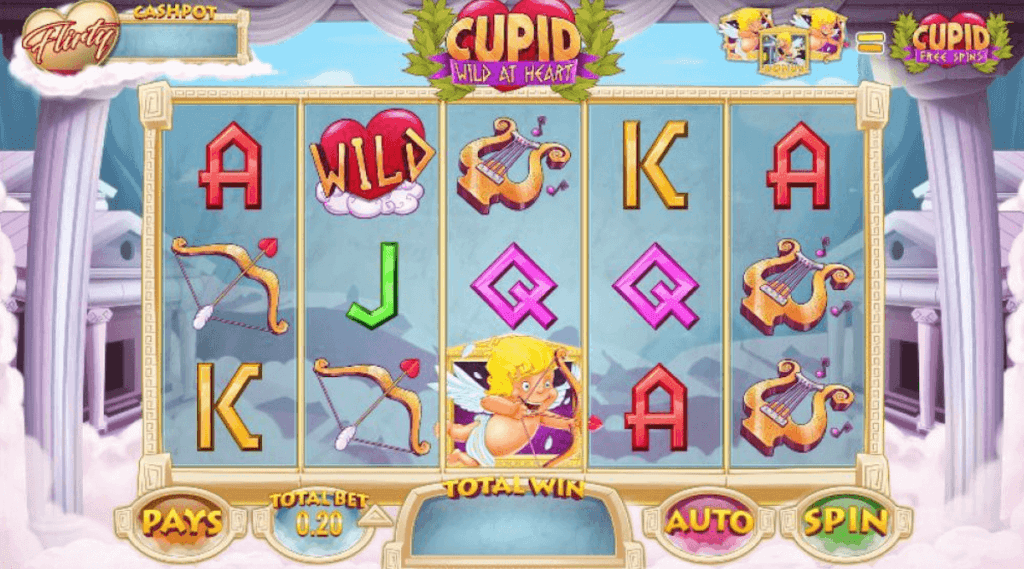 There's a lot of love in the air, which means a lot of big money! In addition to a $12,500 top prize in the classic game, Cupid: Wild at Heart from Blueprint Gaming also boasts a progressive "Cashpot" and a bevy of extra gameplay options.
Cupid, show me the way!
Doctor Love – 95%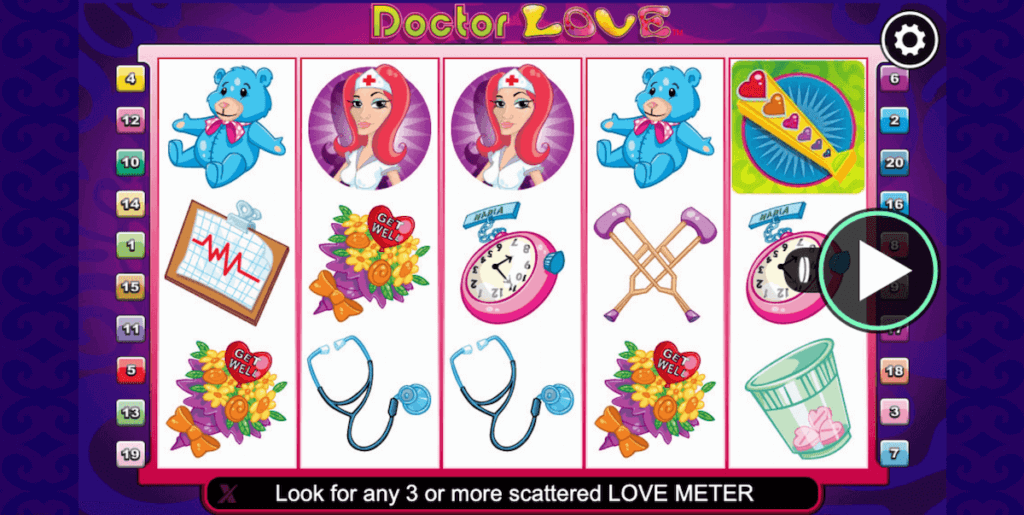 Be ready to travel to a realm of romantic healing with Doctor Love and an appealing nurse in NextGen Gaming's Doctor Love slot. If your relationship is on shaky ground and you're desperate for some tender loving care, make an appointment to see this quirky hospital. Free spins and bonus symbols abound in the twenty paylines available at Doctor Love's clinic.
Take me to the doctor, please!
Doctor Love On Vacation – 95.45%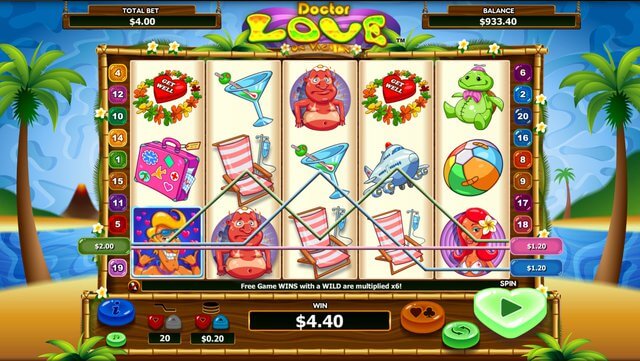 Join Dr. Love and his team on a relaxing getaway, and take advantage of the multipliers, scatters, and free spins on offer! With Doctor Love, it's always summertime!
Travel insurance? No, let's bring our doctor
---
Other Amazing Romance Slots to Play in 2022
roses are red violets are blue sugar is sweet and so are you! Here we have a tasty dish of sugary slots to get your Valentine's day a little kick start! So let us jump in!
Choco Reels – 96.22%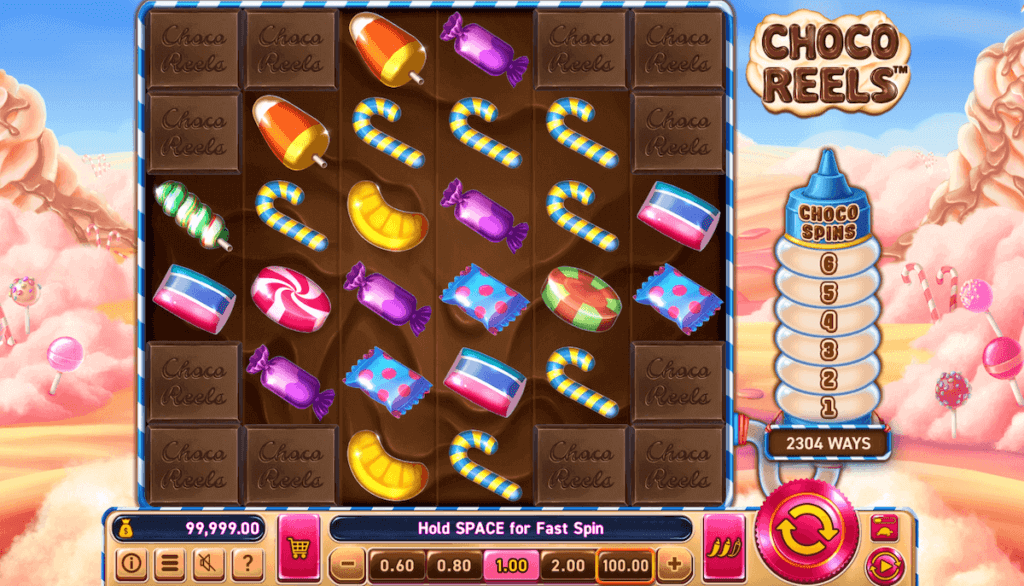 Choco Reels, a 6-reel and up to 46,656 ways to win slot from Wazdan, offers Cascading Reels, rising paylines, and other intriguing features. In addition to Choco Wins and Infinite Free Spins, you may also gamble your winnings in this slot's Gamble feature.
Show me the sweets!
Candy Bars – RTP 93.85%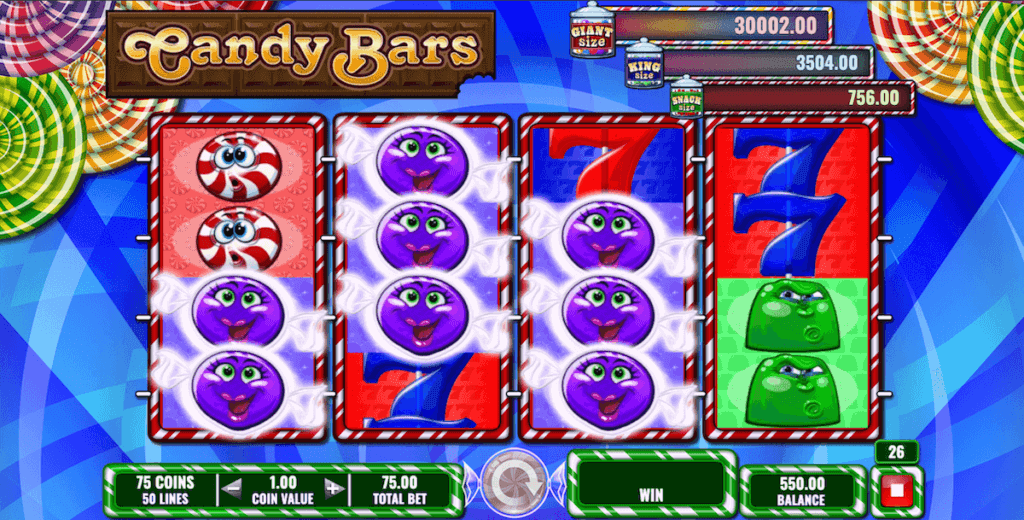 Candy Bars by IGT is a colorful online slot with the possibility of sweet rewards. Get ready to spin!. Snack, King, and Giant-Size Jackpots await you in this 50-pay line, 4-by-4-foot slot machine featuring various candies. To get the most out of this delicious slot.
Where can I get the sweet treats?!
Sugar Surge – 94.25%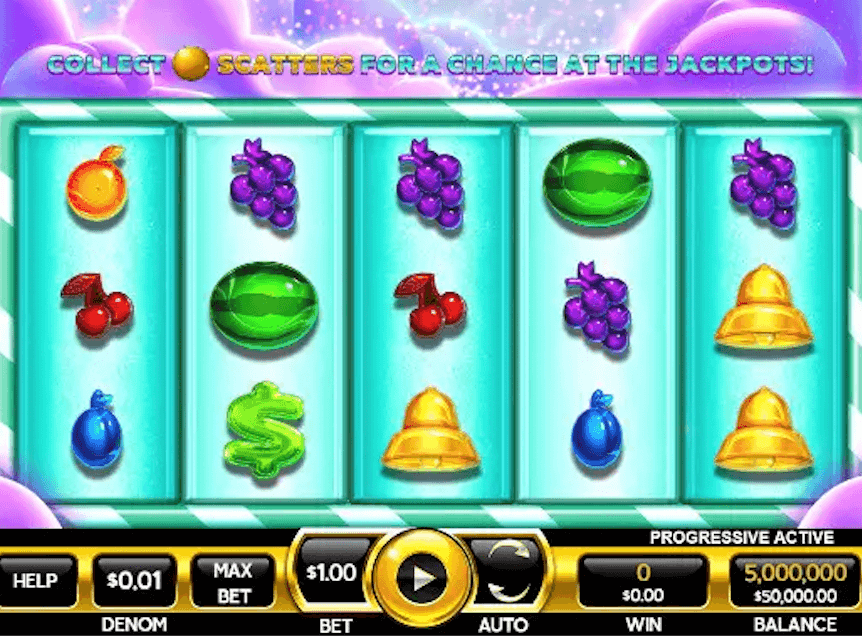 Line up as many as 15 identical symbols in the Sugar Surge slot machine to win big. The mysterious slide feature allows you to increase the game's reel count to seven. You can win one of four progressive jackpots by playing free spins—play Sugar Surge for fun or real money at one of the most excellent online casinos.
Suger spice and fruit would be nice!
Sugar Rush Valentine's Day – 95.25%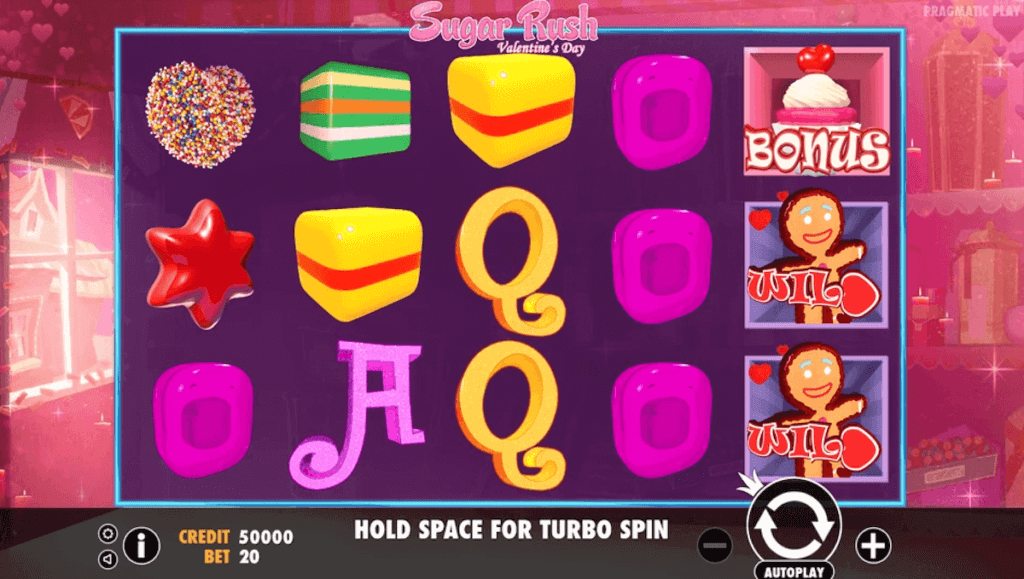 It's Sugar Rush Valentine's Day, and love is in the air. You're welcome to join in the festivities as Candy Street is officially open for business. Customers can peruse 20 lines of confectionery at each candy store. You can win up to 20 Free Spins by lining up the Scatter Hearts.
Give me some sugar
Candy Blasted – 95.90%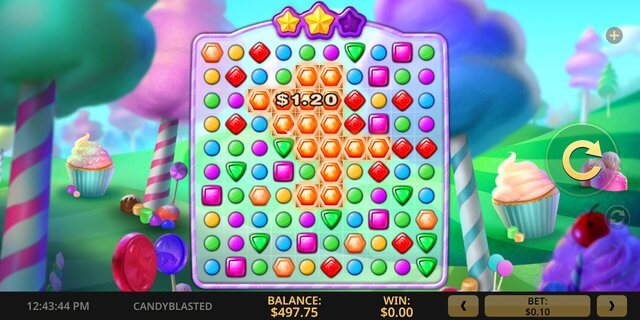 A little sugar will go a long way. Candy Blasted is a cluster-paying slot machine that allows you to smash some sweets. As you collect gummies, your winnings will be increased and you'll be awarded Free Spins. Sweet!
Grab your candy here!
---
5 Fun Facts about Valentine's Day
1. It was declared a holiday of love in the early 1300s.
Pope Gelasius of Rome decreed February 14 to be "St. Valentine's Day" around the end of the 5th century. In the Middle Ages, it wasn't until the notion that birds began their mating season on February 14 that the festival came to be connected with love and romance, a practice that began in France and England.
2. Love has become a big business in the United States these days.
According to the National Retail Foundation, over $20 billion was spent in 2019 on Valentine's Day presents, which predicted a record-breaking $27.4 billion for 2020 – including $2.4 billion on candy! An average of $196 will be spent on Valentine's Day gifts, with men spending $291 and women paying $106.
3. In 1861, the first box of chocolates in the shape of a heart was released.
His father, John Cadbury, founded the company, and Richard started packaging his chocolates in elegant boxes to boost sales, which was a success. To celebrate Valentine's Day in 1861, he created the first heart-shaped chocolate box, which has since sold more than 36 million times. How many pounds of chocolate are there in that?
4. Restaurants have a busy Valentine's Day on February 14.
Restaurants report that Valentine's Day is their most significant day, second only to Mother's Day in terms of patronage.
5. Non-humans can use it too.
When it comes to Valentine's Day, 27 percent of consumers plan to buy gifts for their dogs, according to the National Retail Federation (NRF). Gifts for pets on Valentine's Day have increased from $450 million in 2010 to almost $1.7 billion in 2018.
---
Long live love!
Some of these online slots are themed around Valentine's Day, so if you're looking for a way to spice up your day this week, check them out! Now is the time to act.
You can expect our Valentine's Day online casino promotions guide to be constantly updated in the following weeks so that you can find the finest Valentine's Day casino promos in 2022. Check out our reviews for more information and online casino bonuses in N.J.!
Put yourself in the loving spirit by playing these entertaining Romance slots, and who knows? You might even win the big prize. It's time to go out and have some fun with your loved one!
Frequently Asked Questions
The top online casinos will reward your loyalty in the same way that brick-and-mortar establishments do by offering a number of promotions at deep discounts. There is something in store for everyone, whether you are a new or returning gamer. A trip for you and a loved one to a remote location, complete with hotel accommodations and spending money, could be just the prize you've been looking for in a casino lottery or tournament. To make sure you're getting the greatest deal possible, read the terms and conditions and look for wagering limitations.
Leading New Jersey casinos today provide a variety of passionate and romantic Valentine's Day slots. These love-themed slots feature cupid arrows, confectionery, chocolates, Romeo and Juliet, and more!