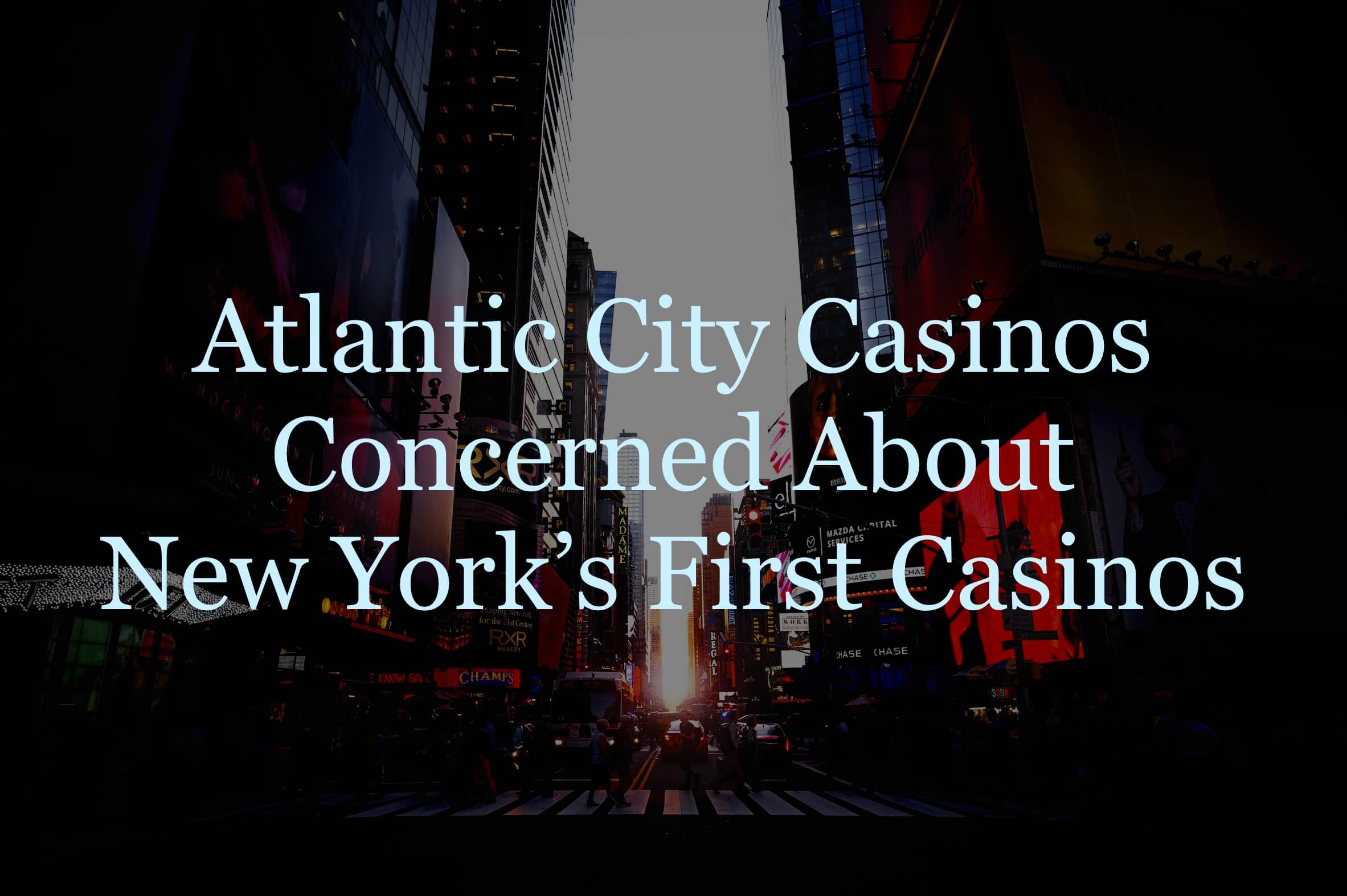 A luxury hotel with 1,500 rooms, a nightclub, 20 restaurants, and many other entertainment facilities represents some plans to convert the old train yard in Hudson Yards into a casino. 
It's the first of three possible land-based casinos planned for the state, which is cause for concern in the neighboring state.
During a conference regarding the casino industry, panelist expressed their concern, stating the new development could result in a 20% to 30% decrease in revenue. Some of the nine current AC casinos could even lead to closing their doors. 
The Biggest Casinos in AC Will Remain Open
Based on revenue, the three biggest casino brands in Atlantic City include Borgata, Hard Rock Casino, and Ocean Casino Resort. Jim Allen, the Hard Rock Casino chairman, believes these brands would survive, but he's unsure about the smaller casinos that produce lower revenue figures. 
Allen's company was among the bidders in favor of the new casino license and commented:
"It could happen. Atlantic City receives 20, 30-plus percent of its revenue from upstate New Jersey and downstate New York, and there's no doubt it is going to have an impact on this particular market."
Further comments came from David Schwartz, a gambling historian from the University of Nevada, saying:
"While it's possible that one or more casinos could fold their tents and exit the market, there is also an opportunity for casinos to expand their offerings and give New Yorkers a reason to drive down to Atlantic City. After all, millions of people who live within a short drive of casinos fly to Las Vegas every year. Diversification of amenities and a focus on superior customer service for gamblers might offset the convenience of 'local' casinos in New York."
Casinos in AC are Still Recovering from COVID
After multiple upgrades and renovations, land-based casinos in Atlantic City have only recently seen a post-COVID recovery. Now faced with the new challenges is bound to prove too much for some brands in the Garden state.
While revenue figures are on the rise, much of the total includes sports betting and online casinos, which share much of the revenue with third-party companies. It's unlikely that the new developments would have an affect on the online casino industry, but if their land-based partners close, multiple online casinos might follow.
Read more about Land-Based Casino News in New Jersey
The recovery of land-based casinos in Atlantic City resulted in various events and upgrades. We keep you updated on the latest news worthy events, keeping you informed on the details everyone in NJ should know, including: