What is a House Edge?
The house edge is the build-it advantage of the casino in every game.
And this exists in all casino games, from slot machines and blackjack to roulette. The casino's house edge tells you how much each casino game pays on average over time.
---
How is House Edge calculated?
It helps if you understand how the house edge works as a player. Let's take the French and European Roulette games as an example, with an edge of 2.70%. Although the roulette wheel offers 37 potential winners, the Player only receives a payout of 35:1 for a winning straight bet. Or, for your winning 1.00 unit, the casino pays you 35 units plus your stake. Here, the probability of success is 1/37, but you'll only get 36 teams with the other unit as the casino's take. So, 1/37 x 100= 2.70270, which translates to an edge of 2.70%.
---
Casino games with the lowest house edge in New Jersey
Knowing the casino games' house edge can help you win big and take online gambling to the next level. Here's a look at the top games in NJ casinos with the lowest house edge.
Blackjack House Edge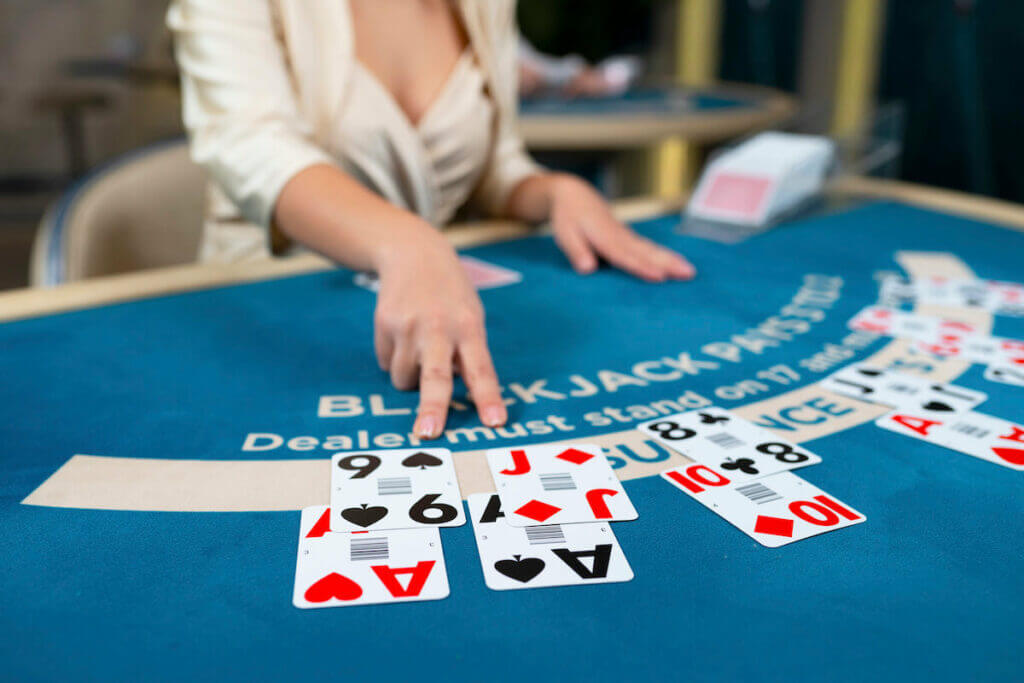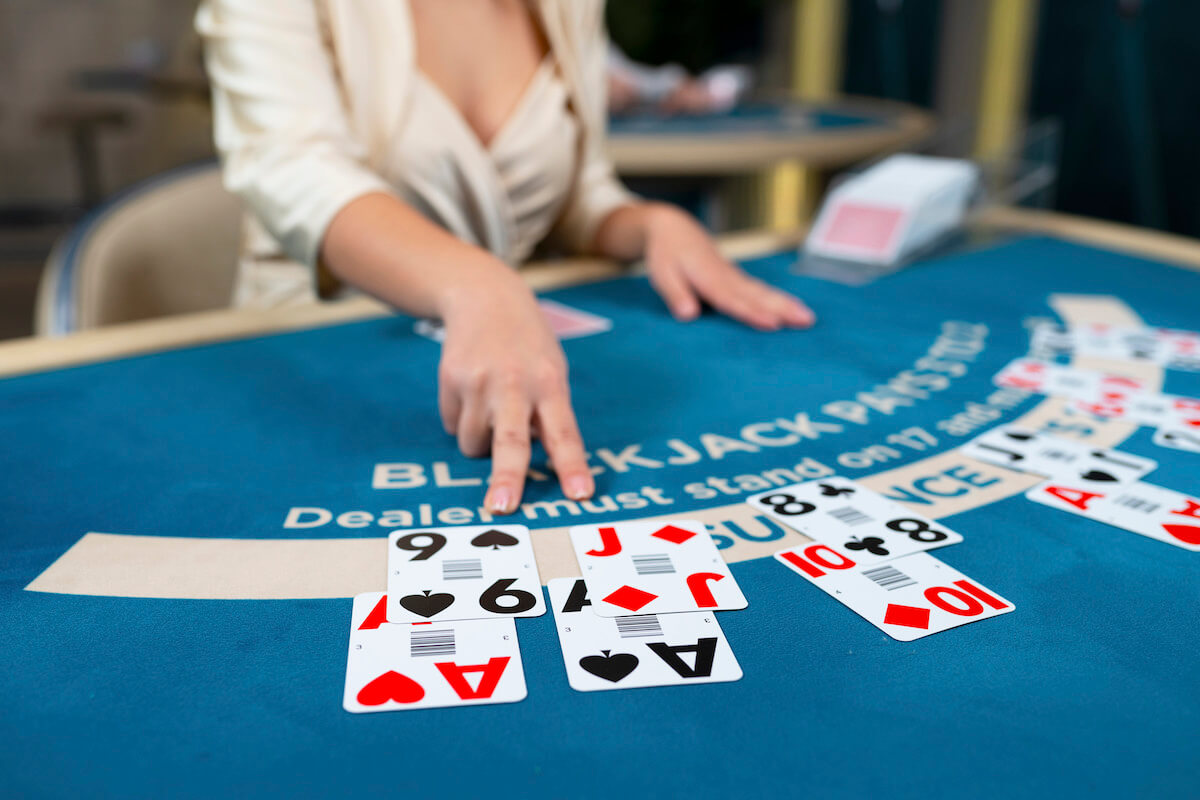 Blackjack has the lowest house edge among popular casino games. Blackjack gives the best chance of winning, with a house edge between 1% and 1.5%. Online blackjack is better since you play against the dealer, not a cloaked poker player. Online blackjack is a popular game. You want to beat the dealer's hand without busting on the betting table. Bets and decks vary each variety. Single Deck Blackjack, European Blackjack, and Vegas Strip Blackjack are popular at NJ casinos.
How to lower the House Edge in Blackjack
Blackjack offers the lowest house edge among table games. But did you know that you can still lower the blackjack house edge? The trick here is to play at a casino or select games with favorable rules. For example, pick a game with a 3:2 natural payout as it lowers the edge to 1.39%. It also helps if you can double down on any total. Finally, consider the Single Deck Blackjack variant since it reduces the house edge by 0.6% compared to games with eight decks!
Roulette House Edge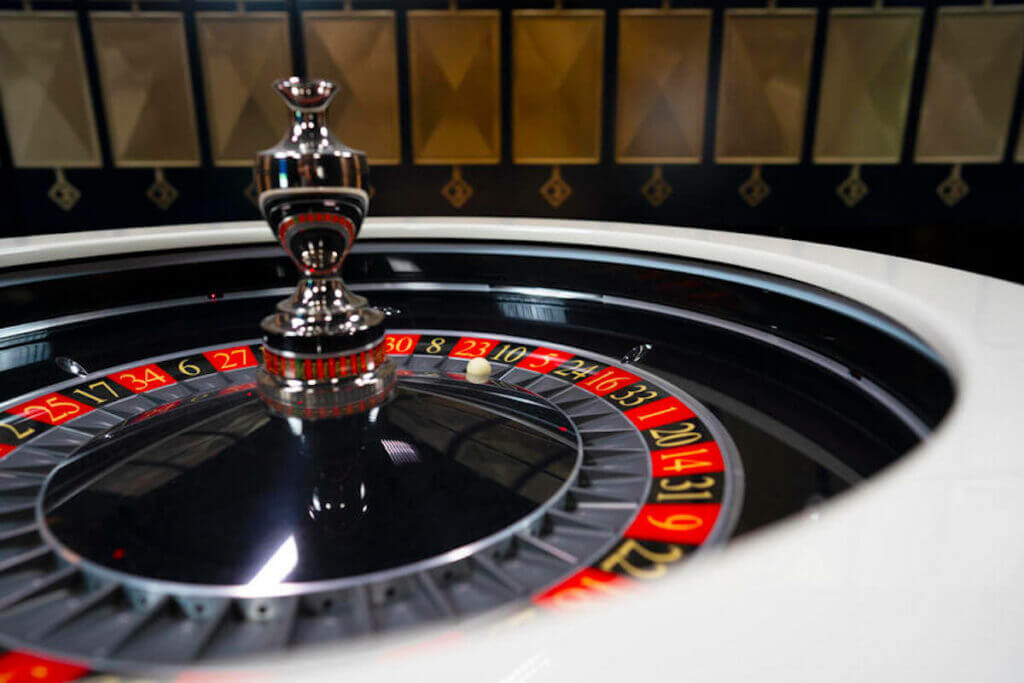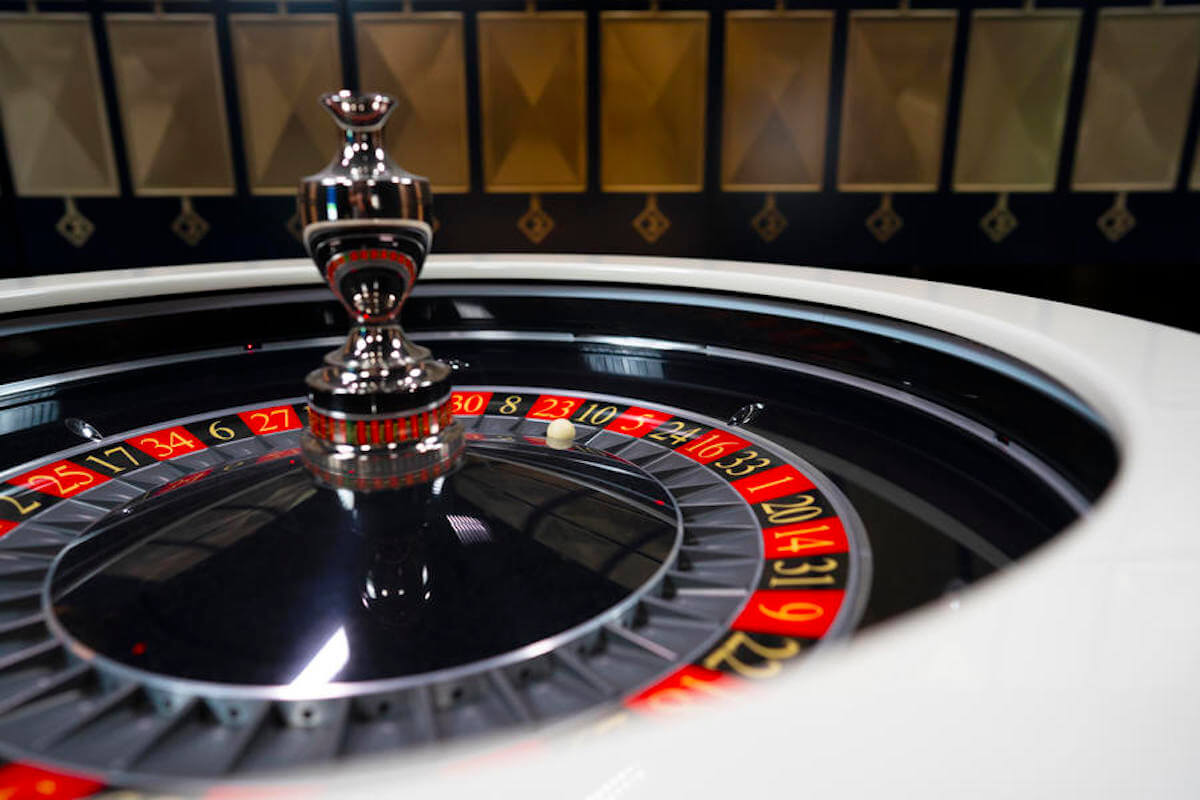 As mentioned, the famous French and European Roulette games with a single-zero layout boast a 2.70% house edge. However, if you play the American Roulette variant that relies on adding the extra zero, the roulette house edge shoots up to 5.26%. Here's a simple illustration of how the roulette house edge works for a regular casino: for every $1 million worth of wagers at the betting tables, the casino operator expects to earn roughly $50,000!
Like blackjack, roulette games are also playable in different formats. Three of the most popular roulette variants are the European, French, and American Roulette games. The European and French versions share the single-zero layout, while the American version uses a double-zero design. In addition, many leading software companies now feature more immersive roulette games, like Lightning Roulette and Double Ball Roulette from Evolution Gaming.
How to lower the House Edge in Roulette
The roulette game offers a simple yet exciting way to play for payouts. Here, you bet on the outcome of the random spin of the roulette wheel. And like in blackjack, there are tested ways to improve your chances and reduce the game's advantage.
One trick is to focus on single-zero roulette games like European and French Roulette. If you can't resist playing the American variant, try to skip the 'Top Line' bet that boasts odds of 6 to 1.
---
Slots House Edge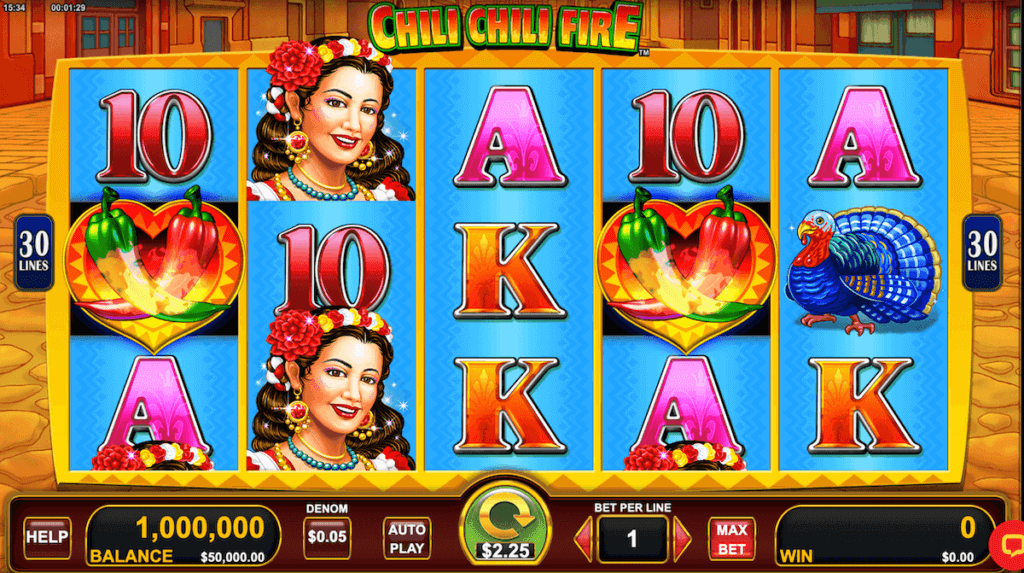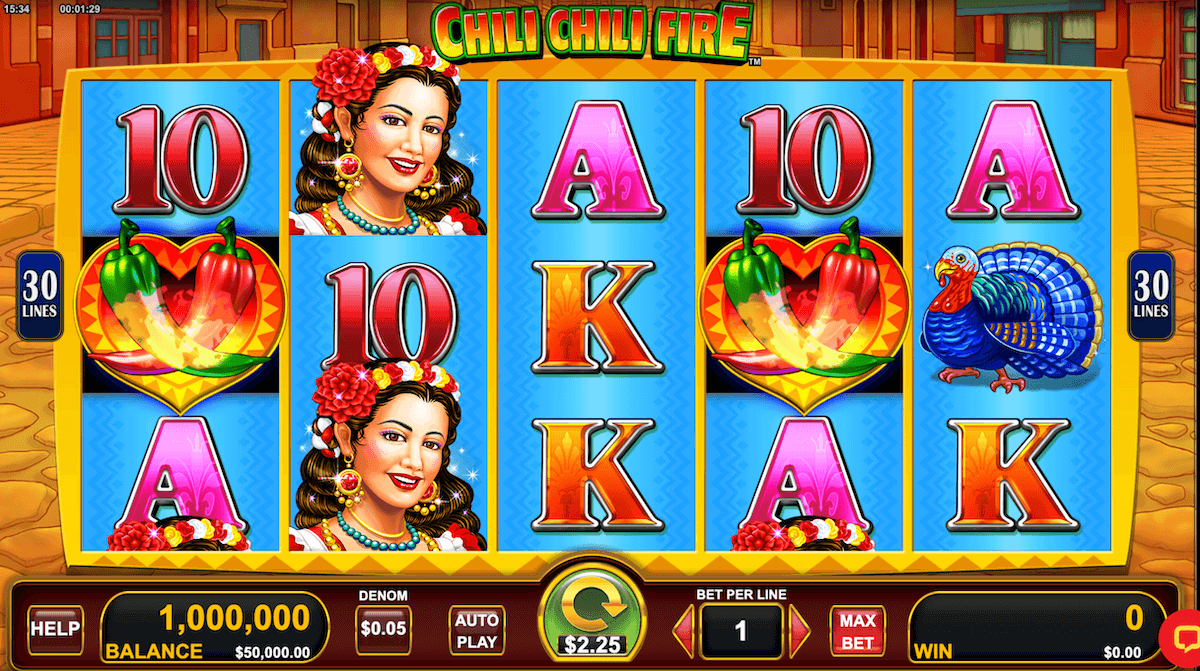 Online slots use math models and RNG to generate random outcomes. Popular casino games have a house advantage, or percentage of bets maintained over time. Some online slots keep 1% of your stake, but others take 10% or 15%! If you plan to play, check the slot machine's RTP. The RTP is commonly posted on the operator's or software vendor's website. A slot machine with a 99.5 percent RTP has a 0.5 percent house edge.
Online slots are popular and widely played in many online casinos and are available in popular variants. For example, in NJ online casinos, you can find the 3-reel, 5-reel online slots, and even jackpots and 3D online slots.
How to lower the House Edge in Slots
You'll need to check and compare the games' RTP to improve your odds of winning. First, read the information packet for the game or its paytable to review its RTP. Watch out for online slots with an RTP of at least 98%. In addition, you may want to look for online slots with low volatility if you're after frequent wins.
---
Poker House Edge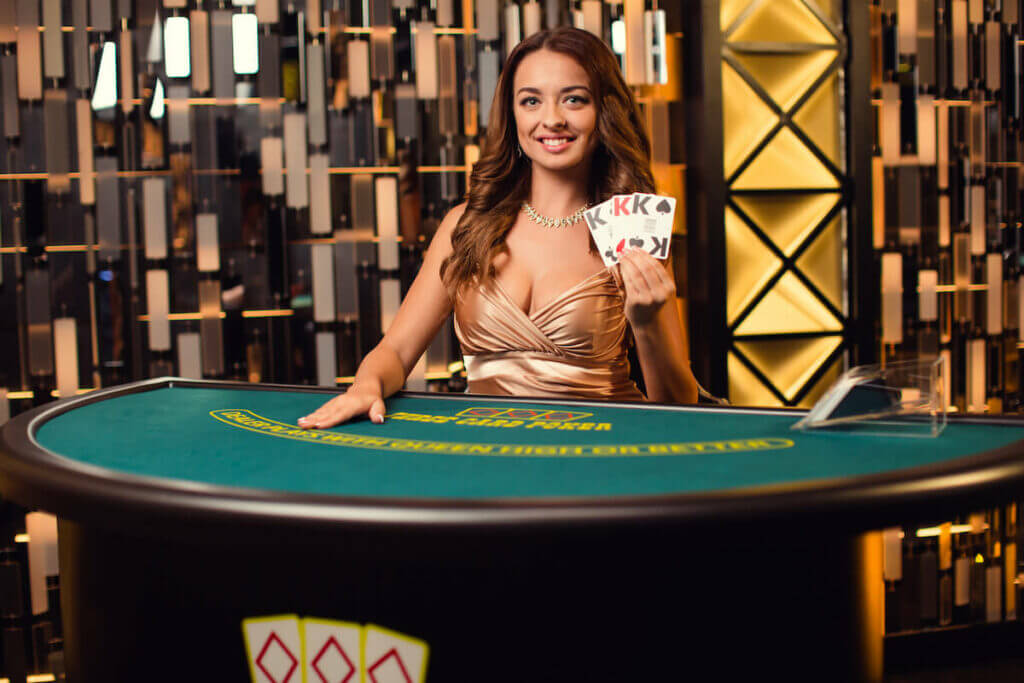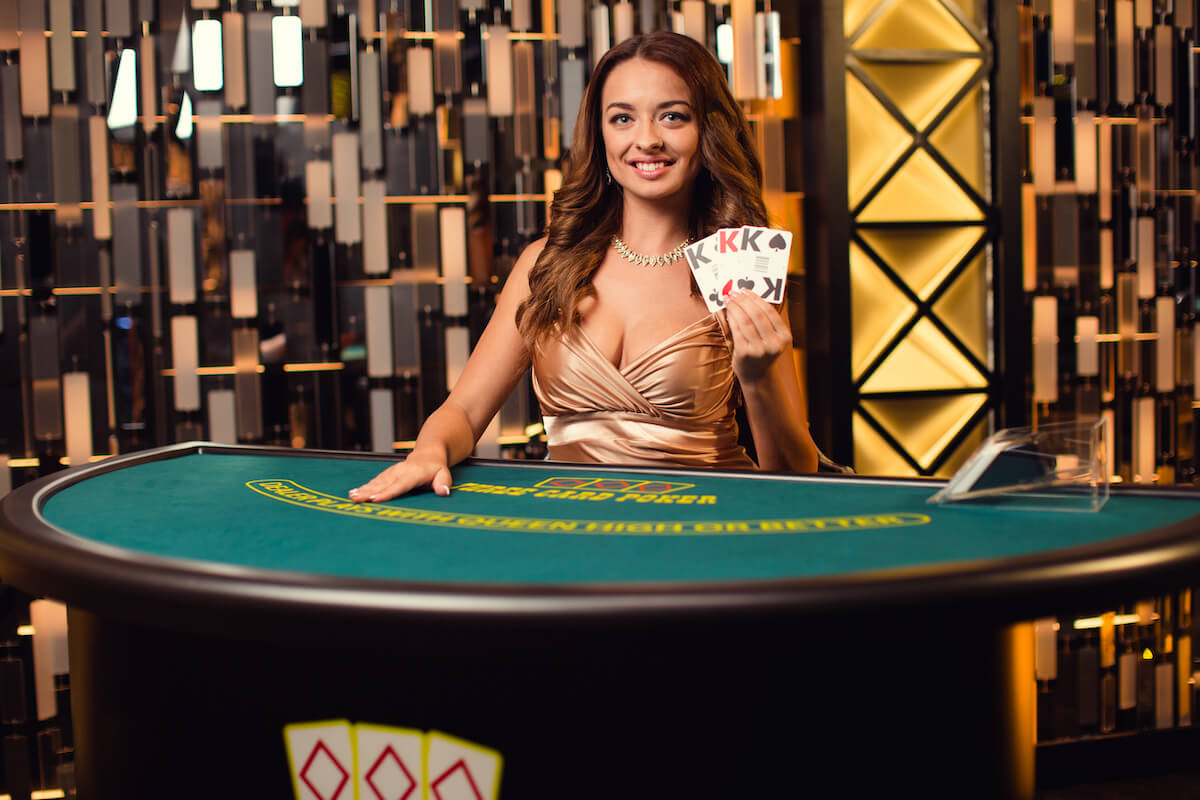 Let's get this straight- in Poker; there's no built-in house edge since the casino charges for hosting the games in the form of a rake. But if we're referring to video poker games, yes, the casino also retains a house edge of around 1.5%.
Video poker games are available in different variants, with Jacks or Better, Deuces Wild, Aces and Faces, and Bonus Poker as the most popularly played in NJ casinos. These video poker variations often differ in the betting rules, bonus payouts, and the number of hands to bet on.
How to lower the House Edge in Poker
Like slots, video poker games also run using the Random Number Generator (RNG). Although the results are random, there are a few tricks you can do to lower the house edge or improve your odds of winning. For example, you must read each machine's paytable to know its RTP. There are video poker machines with a lower payback percentage, with a return rate of just 95%. Speaking of the paytable, make sure to review the payouts for the Flush and Full House.
---
Baccarat House Edge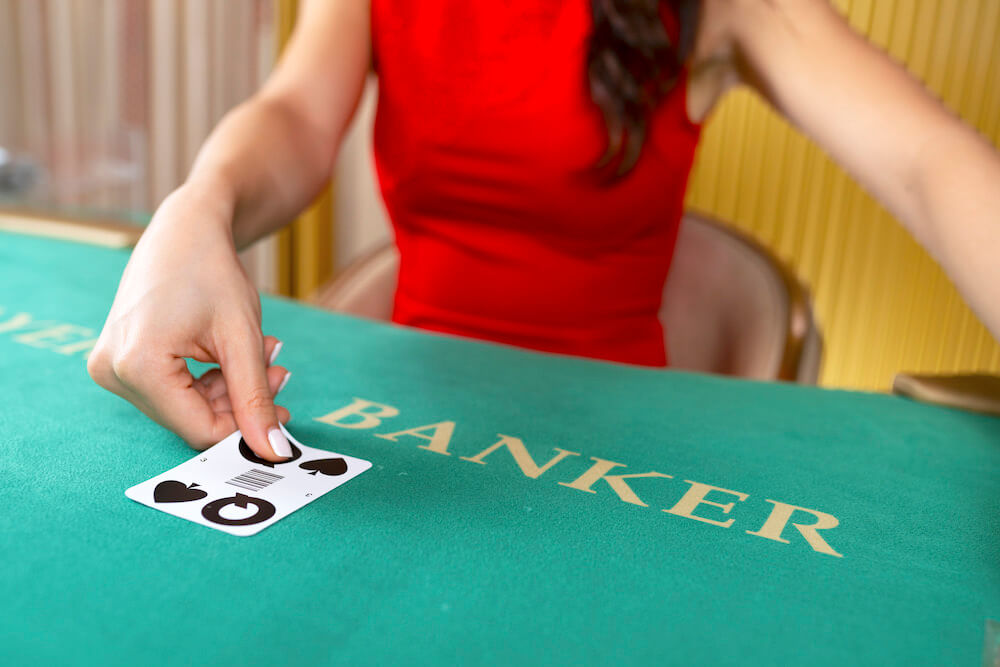 Like blackjack games, Baccarat also features a lower house edge that ranges from 1 to 1.5%. What's interesting about Baccarat is the house edge varies depending on the bet you're playing. For example, a chance on the Banker boasts a 1.06 percent house edge, including the 5% commission. But if you put your money on the Player's hand, it becomes 1.24%.
In NJ casinos, the most popular variants you can enjoy are Punto Banco, Baccarat Banque, and Chemin de Fer. In Punto Banco, your moves are forced by the cards dealt to the Player. But in the other two variants, both players can make a choice.
How to lower the House Edge in Baccarat
Online Baccarat pays to know the house edge for each type of bet. In addition to a bet on the Banker and the Player, you can also wager on a Tie. A winning Tie bet pays 8 to 1, with a house edge of 9.5%, so stay away from this bet.
---
Dice Games House Edge 
Craps is another exciting and colorful casino game you can play for real money. The game's house edge will range from 1.4 to 5% depending on the bets you play. For example, if you play the Pass Line/Come Bet, the house edge is 1.41%. But if you go for the Don't Pass/Come bet, you lower this to just 1.40%.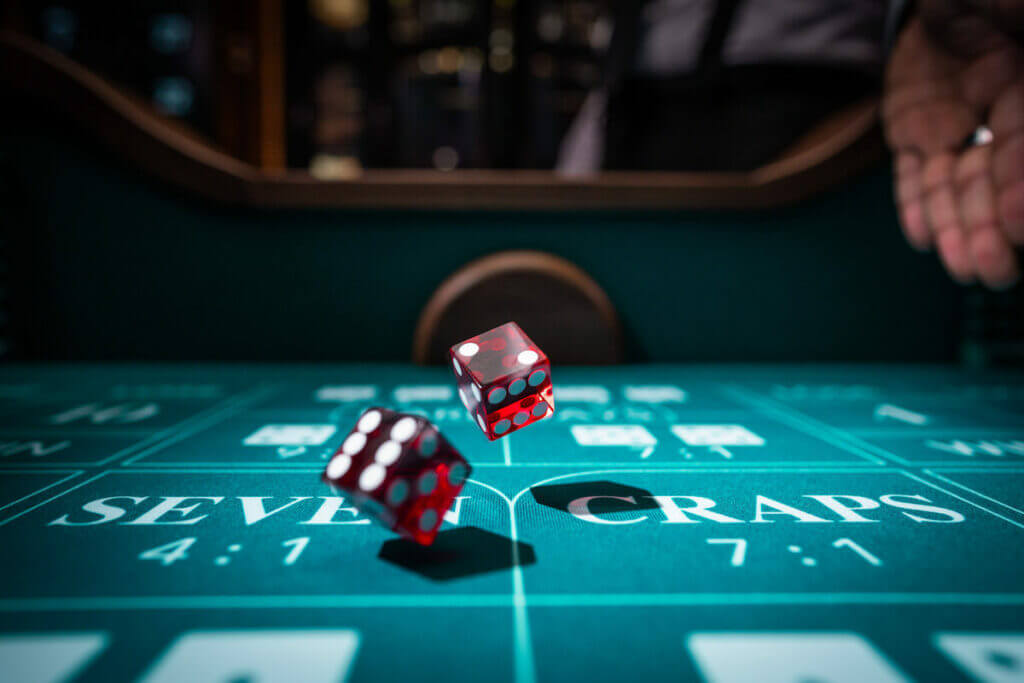 Craps is also playable in different variants. It is a famous Las Vegas street game. Some of the best variations to try now are Crapless Craps, High Point Craps, and Simplified Craps.
How to lower the House Edge in Baccarat
Like in Baccarat, it is knowing the different types of bets and their house edge will give you the advantage in the game. So make sure to play the Don't Pass and Pass Line and stay away from Field bets with a house edge of over 5%!
---
Conclusion
We all have our favorite casino games to play, and we often look at bonuses and potential jackpots. But if you want to improve your odds of winning, it's equally important to look at and compare the house edge casino games and information. There's a house edge in casino games, and you want to pick the casino games with the lowest house edge. This article reviewed the top games in NJ casinos with a friendly house edge and a few playing tips that can guide you.
Frequently Asked Questions
The house edge refers to the casino's advantage or takes in each game over time.
In top NJ casinos, you can't go wrong with blackjack games that boast a house edge of just 1.5 percent.
Understanding the game and knowing its house edge and RTP is crucial in improving your chances. So, before you play, compare the games' RTP and see which offers friendly rules.