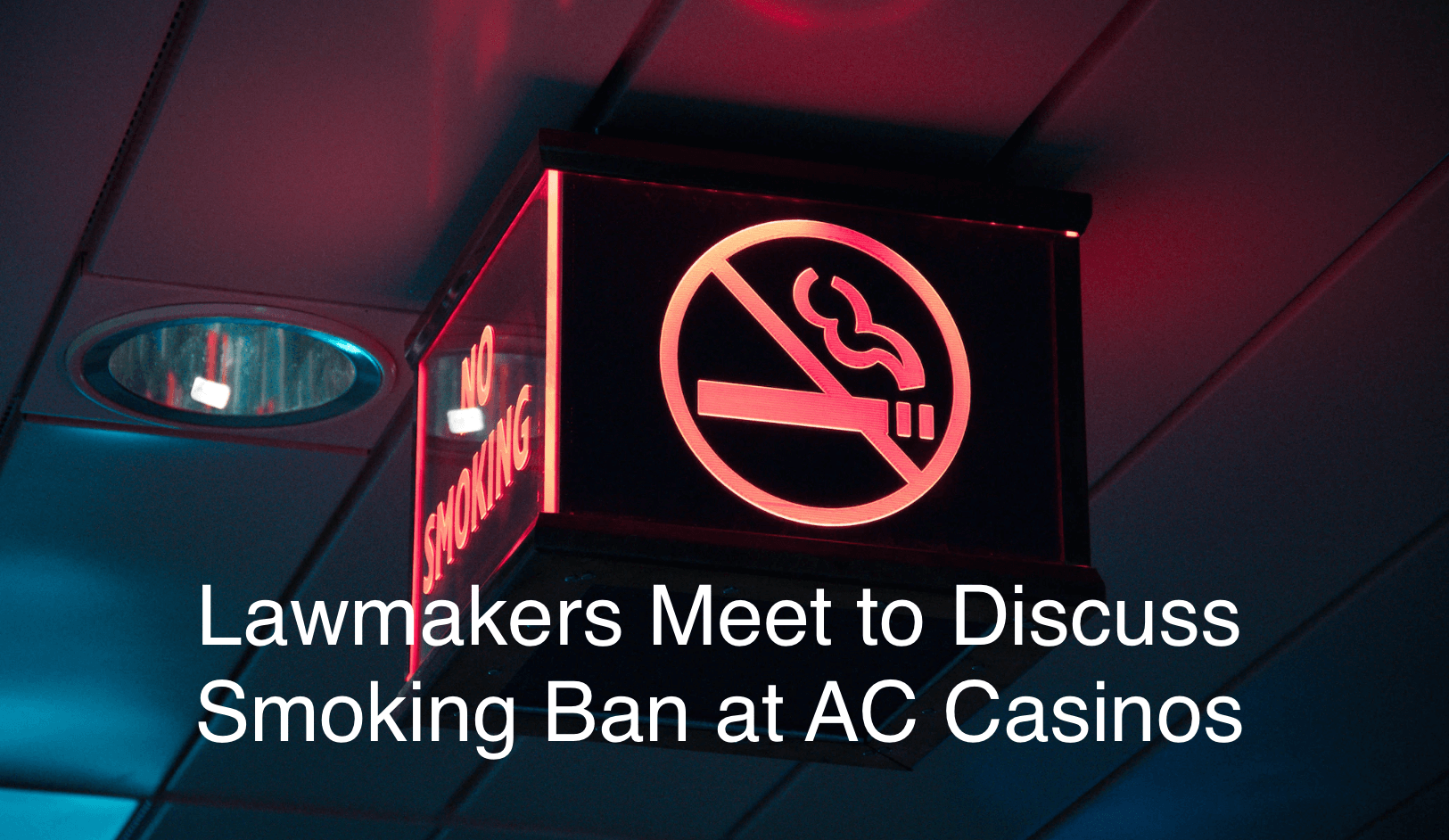 The Heath Assembly and Tourism, Gaming and Arts Assembly will meet later this week (9 March 2023) to discuss the smoking loophole that exempts land-based casinos in Atlantic City from the 2006 Smoke-Free Act. 
Last month, a similar meeting occurred, called the S264 Senate Bill, during which the majority voted in favor of the smoking ban. Of the assembly members, 54 out of 80 agreed, while 25 out of 40 state senators agreed. Furthermore, Governor Phil Murphy has already decided to sign the bill into law.
Atlantic City Casinos Are Concerned about Losing Visitors
Even though AC casinos are exempt from the Smoke-free Act of 2006, smoking areas are not allowed to exceed 25% of the floor space at any of the nine land-based casinos. 
A complete smoking ban could result in land-based casinos losing valuable visitors, especially with online casinos becoming easily accessible. Of course, players are free to smoke from the comfort of their own homes. 
Furthermore, casinos in neighboring states such as Connecticut and Pennsylvania do not have a ban on smoking. Members of the Casino Association of New Jersey say that implementing a ban on tobacco before other states would result in losing players. 
Land-based casino revenue only recently showed signs of recovery after the pandemic, collecting $211.6 million in January 2023, an impressive 15.3% improvement compared to 2022. 
The short smoking ban at casinos in 2008 is an excellent example of why there's concern now. The ban lasted just three weeks as casinos reported a significant decline. 
CEASE Strives for Employee Health
While casinos are concerned about losing players, CEASE (Casino Employees Against Smoking Effects) are worried about their health.
Employees who work for long periods in smoking areas and have smoke blown in their faces feel forced to choose between their health and paychecks. 
Read More Casino News at NJCasino
We strive to keep you updated on news-worth events at land-based and online casinos in New Jersey. Choose from the related land-based casino topics below for more on current events: